Products ID: STMQ-3500
Photo: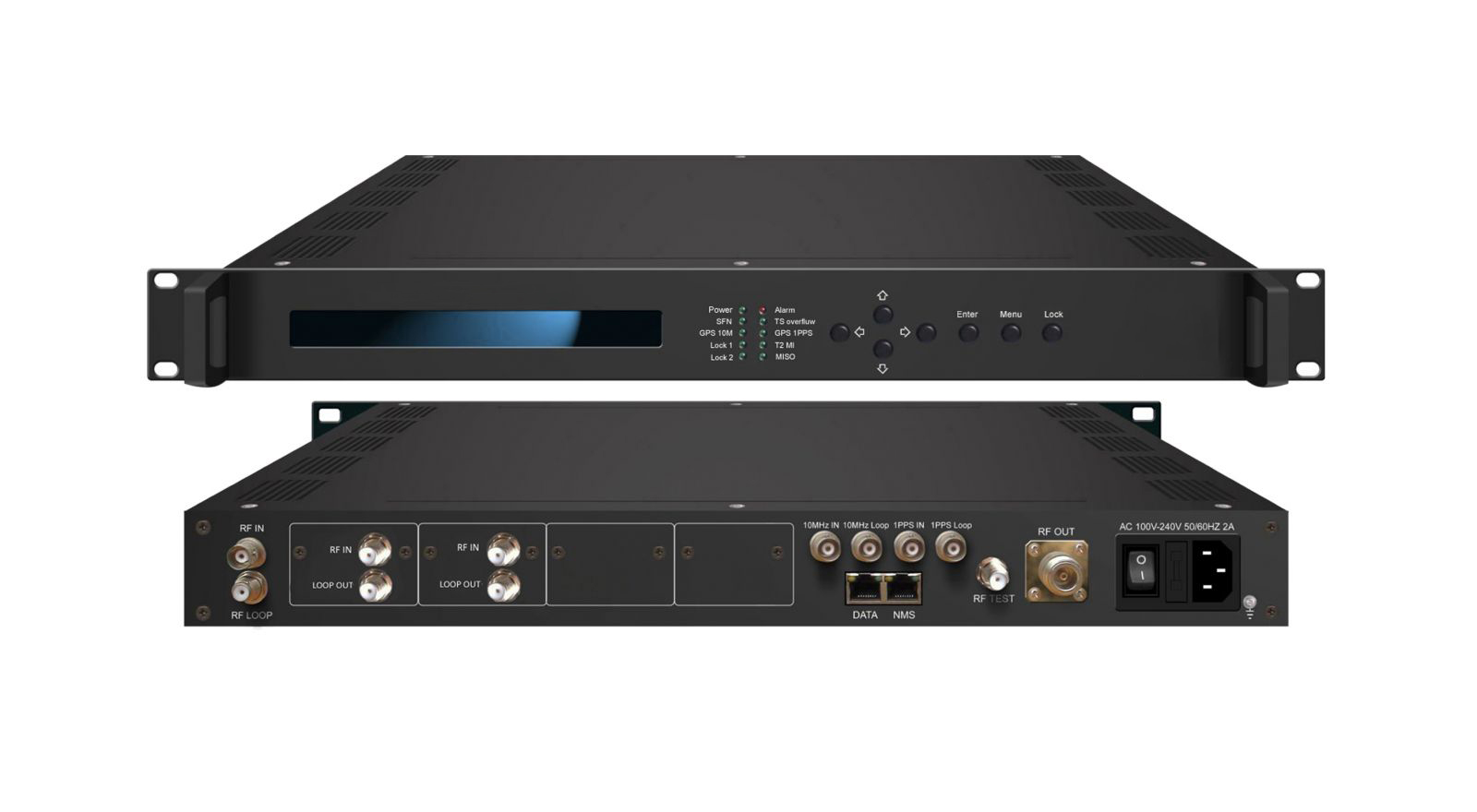 Outline
STMQ-3500 modulator is s all-in-one device which integrates demodulation, trans-mux and modulation in one case to convert signals into DVB-(T) RF output and IP output over UDP. The device equipped with 2 DVB-S/S2 tuner inputs, one GPS 10MHz input port and one 1PPS input port. The output modulated signals are to be received by TVs, STB and etc. This DVB-(T) modulator also simultaneously supports adaptive linear and nonlinear digital pre-distortion.
BISS function is also embedded to descramble programs from tuner input.

Features
l Support 2*S/S2 Tuner input
l 10MHz input/loop out, 1PPS input/loop out
l DVB-T/(T) T RF out in one device, multi-booting
l IP (1*MPTS over UDP) mirror RF output
l Support MISO and SISO
l High performance output: MER>43dB, shoulder level>56dB
l Supports non-linear and linear digital pre-distortion (DPD)
l Constant temperature crystal oscillator, as high as 0.1ppm stability
l Support LCD display and keyboard
l Support BISS descrambling
l Web-based Network management

Principle Chart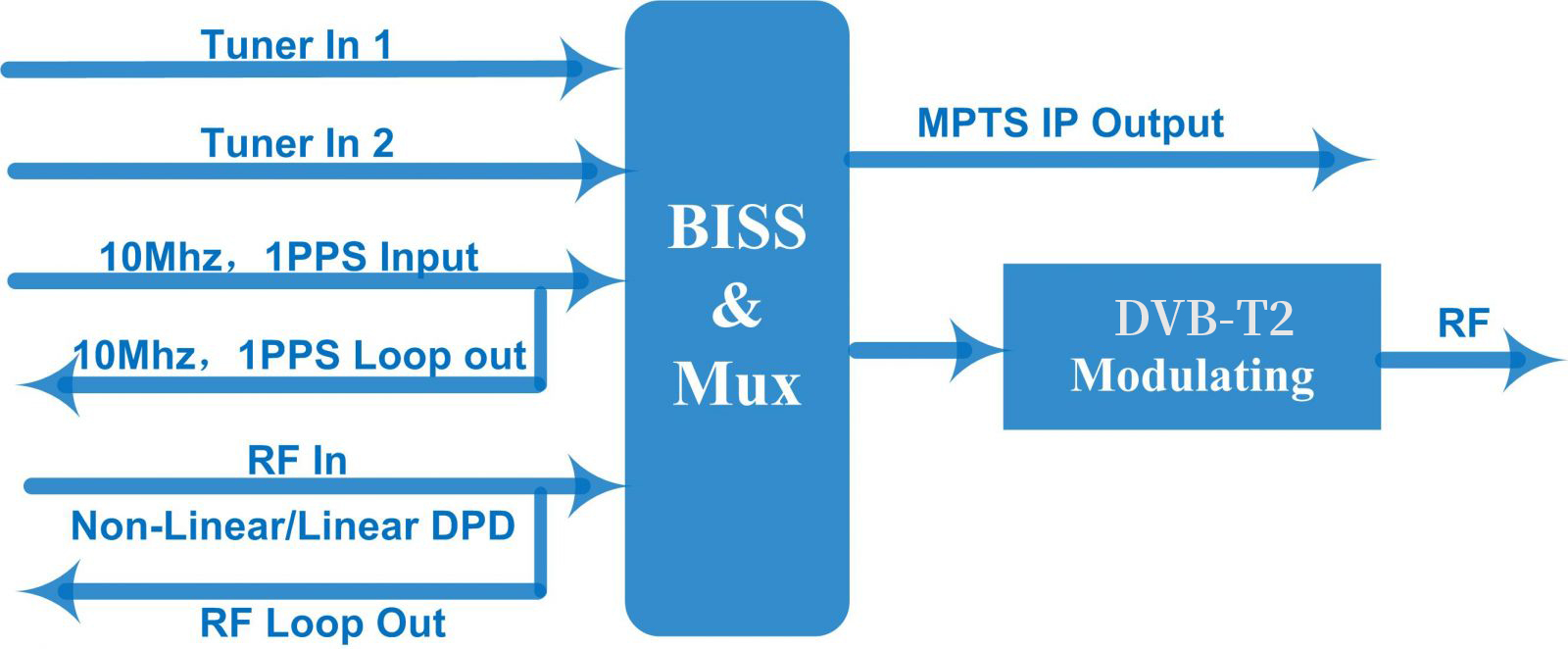 Technical Parameter