Outline
STM-1330 DVB-S2 Modulator is a high-performance modulator developed according to DVB-S2 (EN302307) standard which is the standard of second generation of the European broadband satellite telecommunication. It is to convert the input ASI and IP signals alternatively into digital DVB-S/S2 RF output.
BISS scrambling mode is inserted to this DVB-S2 modulator, which helps to safely distribute your programs. It is easy to reach local and remote control with NMS software and LCD in the front panel.
With its high cost-effective design, STM-1330 DVB-S2 modulator is wildly used for broadcasting, interactive services, news gathering and other broadband satellite applications.
Features
* Fully complying with DVB-S2 (EN302307) and DVB-S (EN300421) standard
* 4 ASI inputs supporting hot backup (3 for backup)
* Support IP (100M) signal input
* QPSK, 8PSK, 16APSK, 32APSK Constellations
* Constant temperature crystal oscillator, as high as 0.1ppm stability
* Support coupling 10Mhz clock output through RF output port
* Support 24V power output through RF output port
* Support BISS scrambling(UP to 80 Mbps)
* Support local and remote control with SNMP or Web-server NMS
* Support SFN TS (with MIP or IIP) transmission
* Output frequency range: 950~2150MHz, 10KHz stepping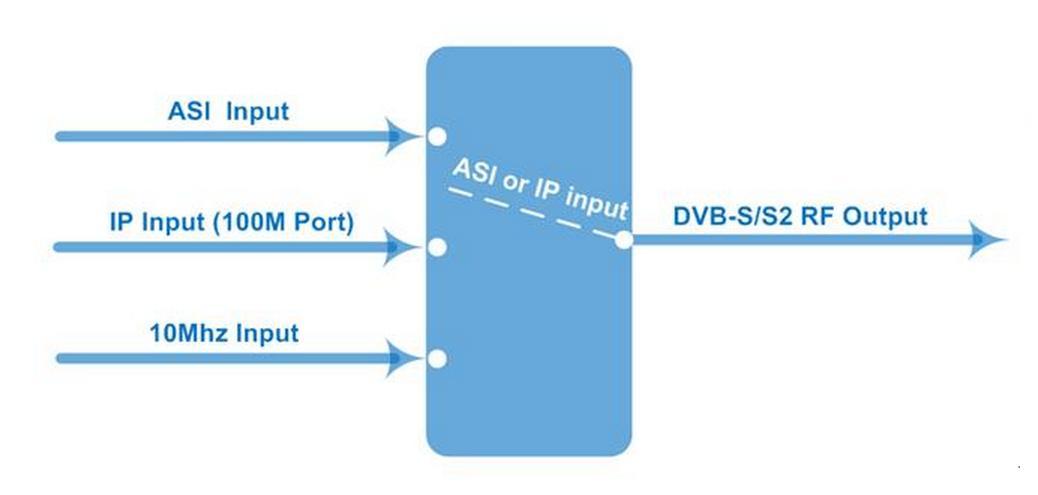 Technical Parameter