Outline
STHD-8522 Multi-Channel encoder is a professional HD audio & video encoding and multiplexing HDMI 4k encoder. It has 8/12/16/20/24 HDMI(SDI) video input interfaces and supports HEVC/H.265, MPEG-4 AVC/H.264 video encoding, with H.265's high compression ratio, it helps to save bandwidth up to 75%. In conclusion, its high integrated and cost-effective design makes the device widely used in varieties of digital distribution systems such as cable TV digital head-end, digital TV broadcasting etc.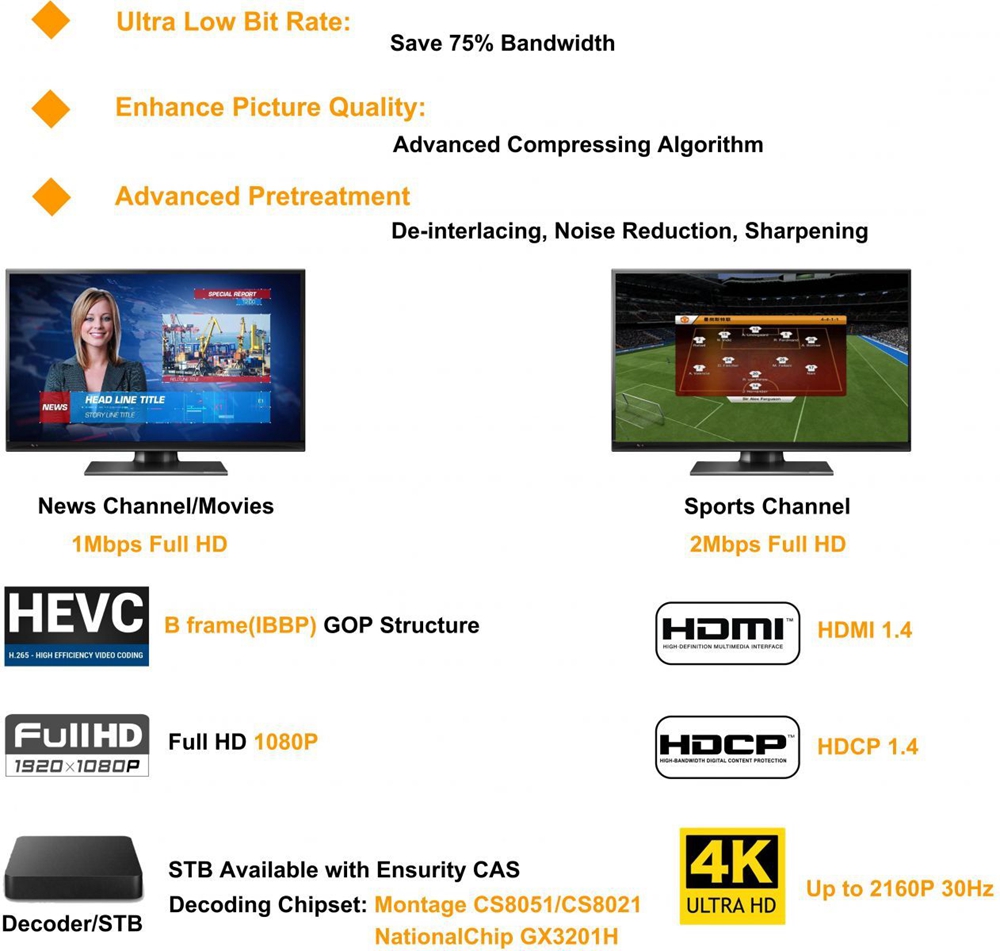 Features
* 8/12/16 /20/24× HDMI(SDI) input with 8/12/16 /20/24 SPTS and 1 MPTS output through Data 1 and Data 2
* HEVC/H.265, MPEG4 AVC/H.264 video encoding format
* Support B frame GOP, high video compression ratio, and stable bitrate
* MPEG-1 Layer 2, LC-AAC, HE-AAC, HE-AAC V2, AC3 Passthrough audio encoding format.
* 1 ASI output (optional) as copy of MPTS
* IP output over UDP and RTP/RTSP protocol
* Max Resolution to 3840×2160_30P 4K
* Support QR code, LOGO, closed caption insertion
* Support "Null PKT Filter" function
* Support PID Remapping/ PCR accurate adjusting
* Control via web management, and easy updates via web

Principle Chart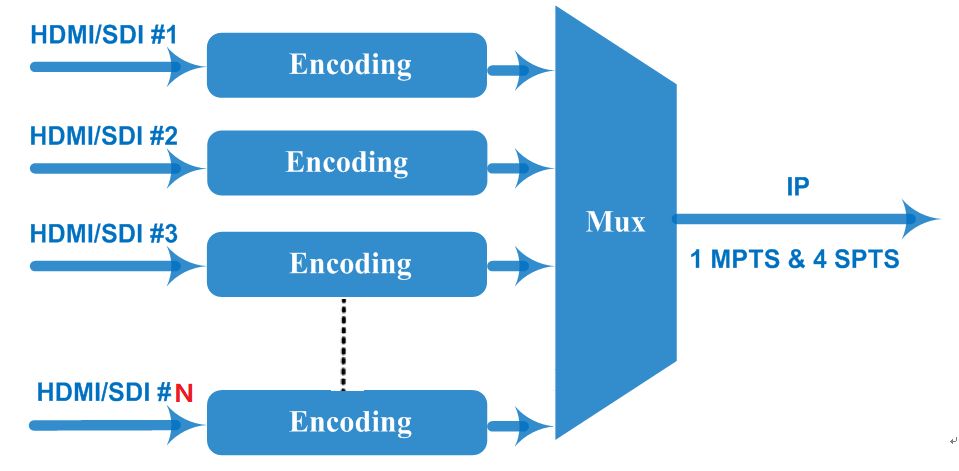 Technical Parameter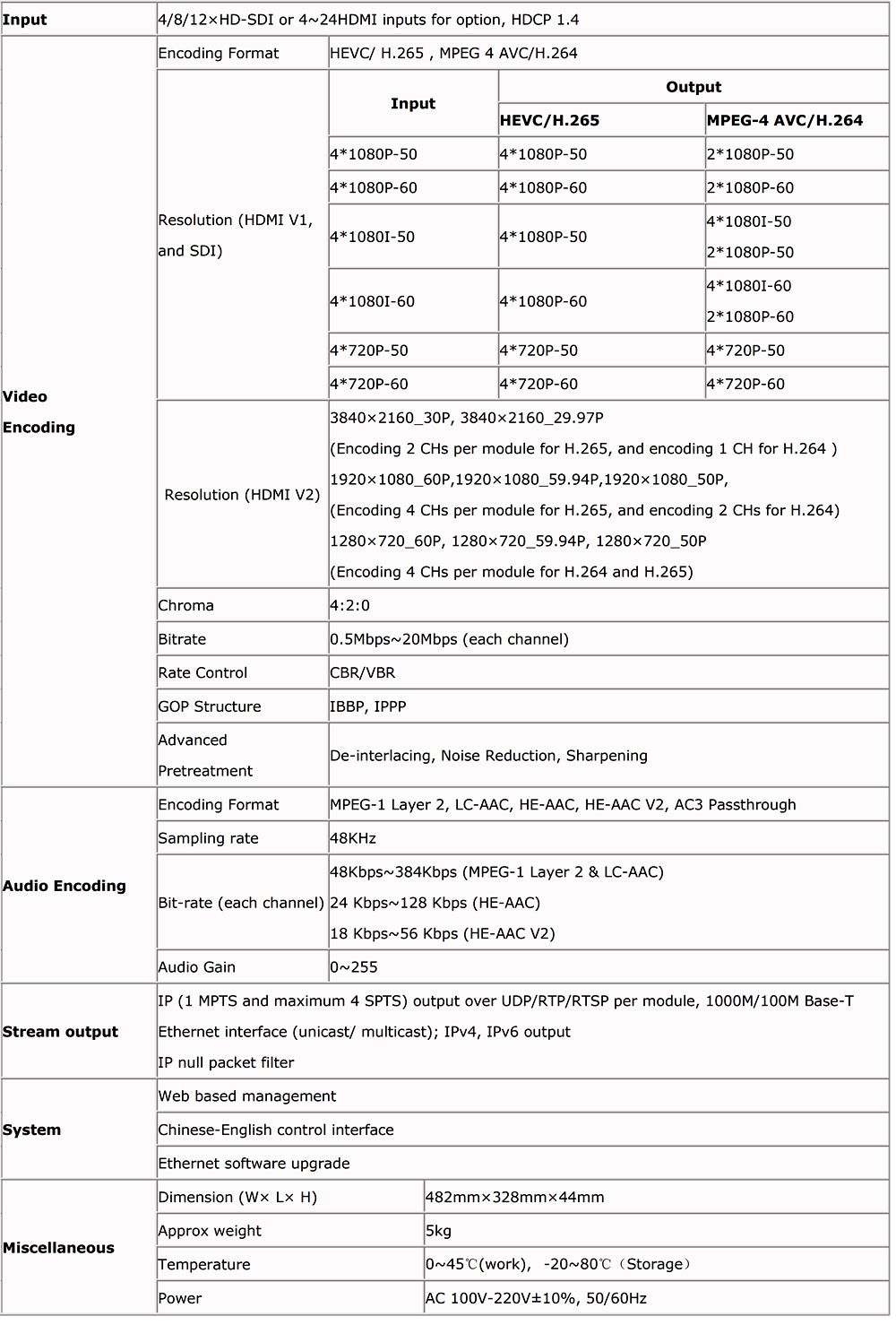 Order Guide