Features
Android System
HDMI 2.0
Low Cost
Personalized User Interface (Hotel/Hospital/Community…)
Advertisement System (ADS) Imbedded
Customized Boot video, screen printing on STB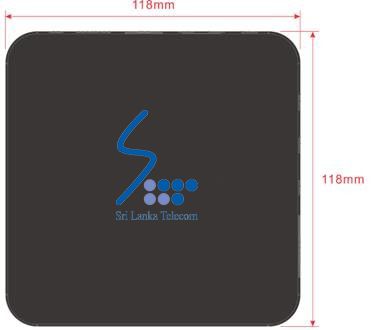 OEM for Colox Box as you need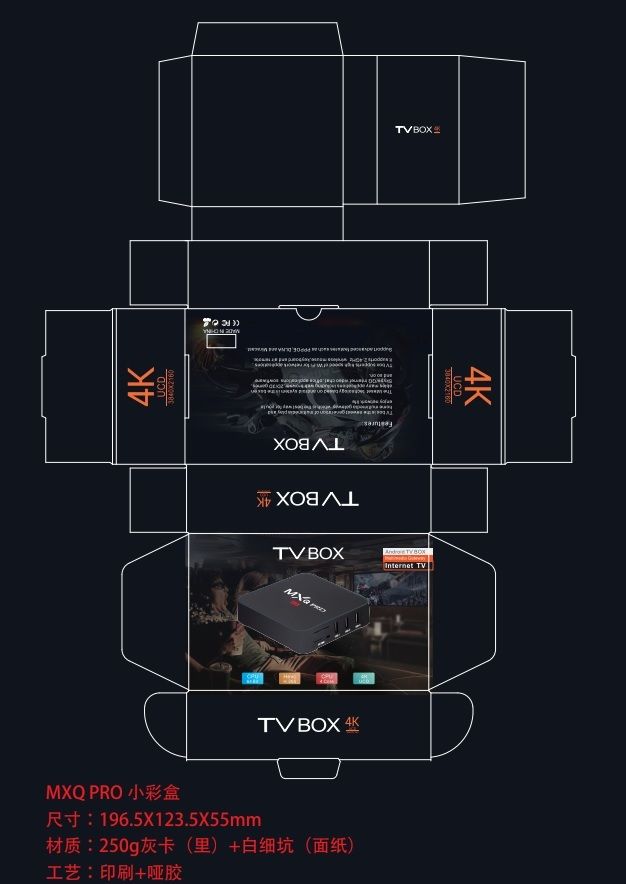 Learning remote control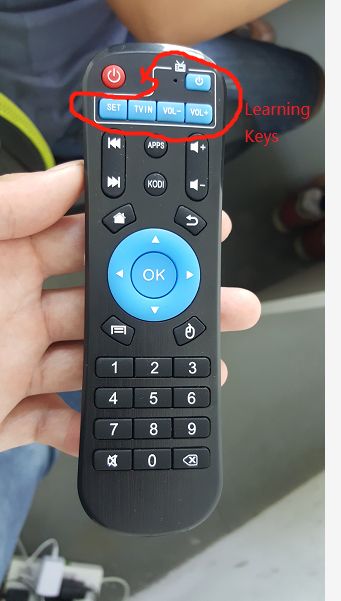 Specifications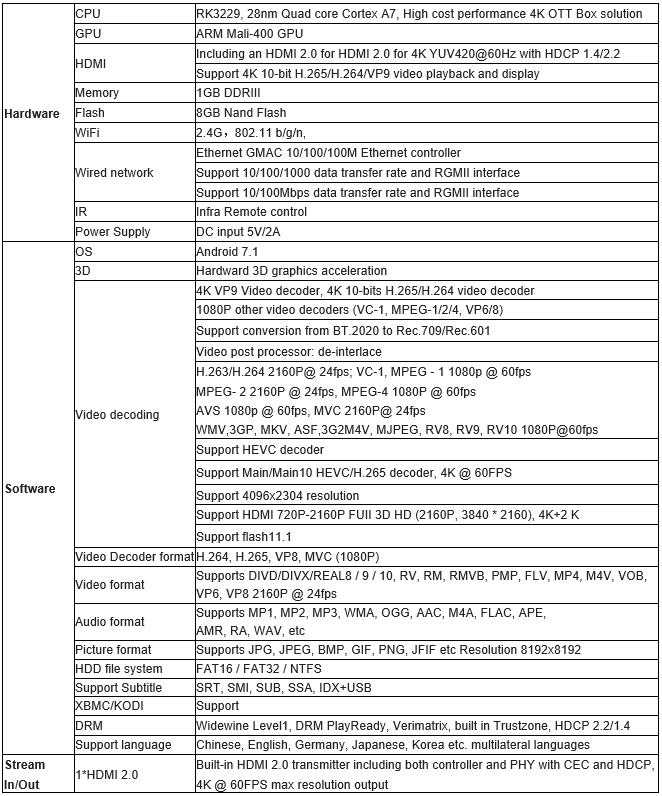 Advantages
Personalized EPG Interface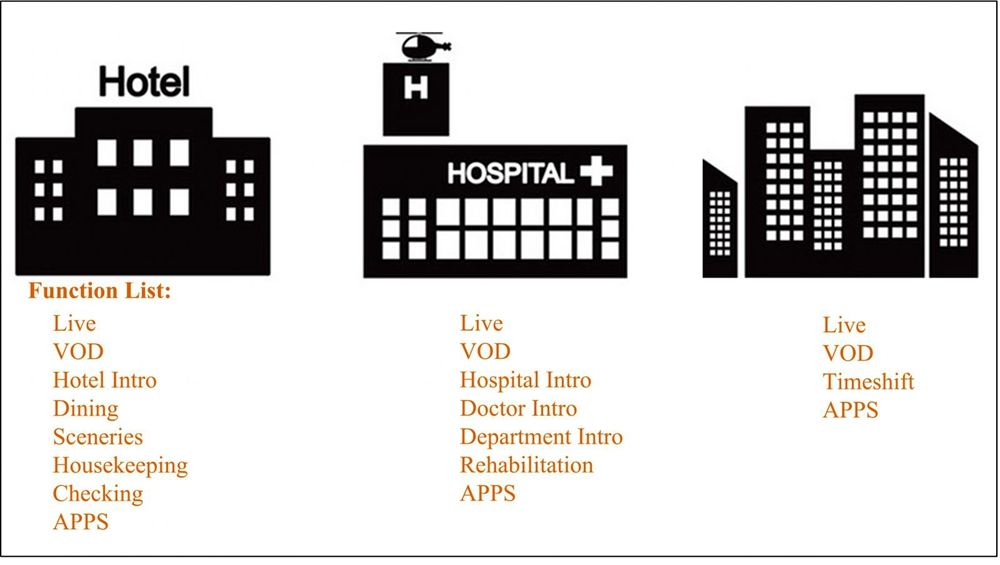 * Personalized EPG interface for hotel, hospital, Community, and other industries.
* System wallpaper is changeable and EPG content is editable.
* Various business modes blend in IPTV system
* Support modular interface and convenient to docking with third part manage software
Advertisement System—Value-added Services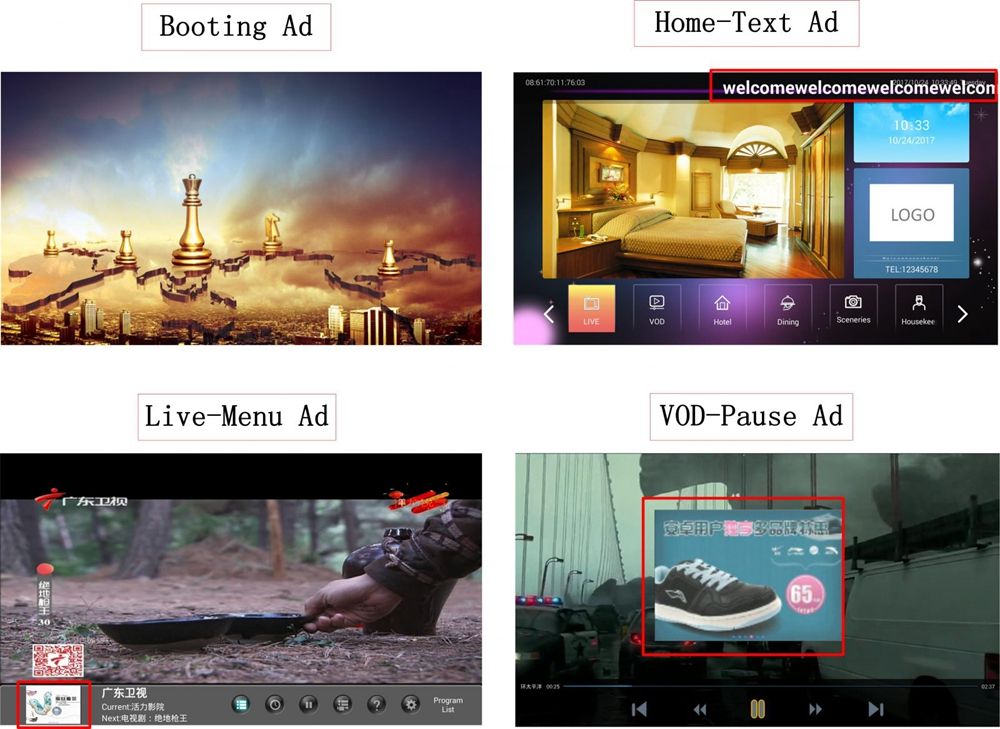 * Hotel, hospital and community version can support set up advertisement business to increase revenues.
* Ad modes include booting ad, Menu ad (only for hospital and community version), VOD ad, pictures and text ad etc.
Mass HD Programs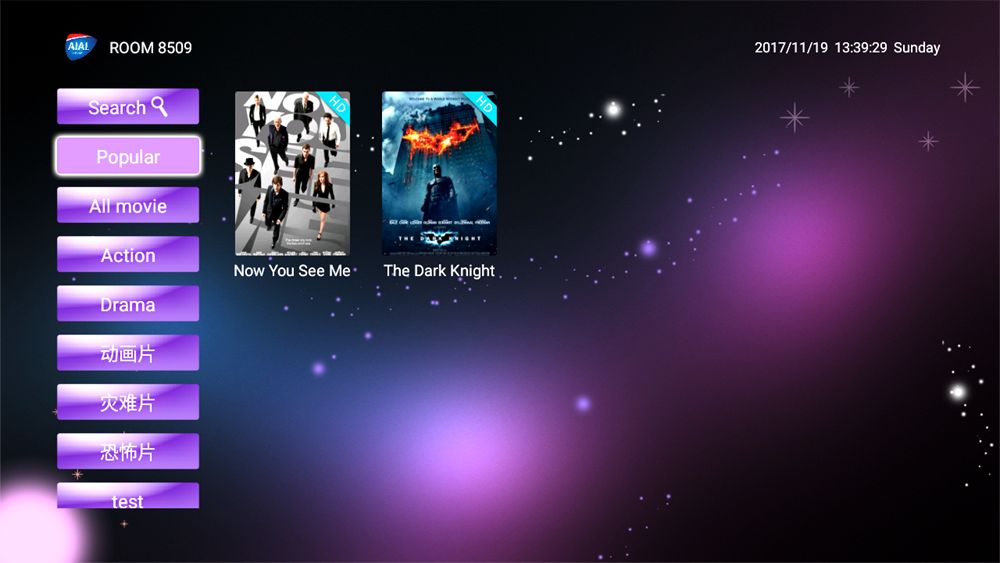 * 1080P/60Hz full HD video
* Mass resource of Video on Demand including movies, entertainments, factual shows and etc
* Live programs synchronized broadcast
Strength and After-sale Services
* IPTV system is with solid quality based on Sighton's own DTV head-end equipment
* The whole system is self-research and developed, which makes it easy for the after-sale maintenances
* Skilled after-sale supporting team