When we start to build our own IPTV system, do you have any doubts about whether the IPTV app solution would work well on our smart TV? Is there an incompatibility with the operating system of our TV model?
That's why we need to install IPTV APK before buying and testing it. Please follow the operation steps to install APK for IPTV.
Operation Steps:
1. Install APK for IPTV, "iptv3_2.7.1.07_20230609_noduer_10s.apk" to Android STB or Smart TV
2. Setting the Local IP address of Android STB or Smart TV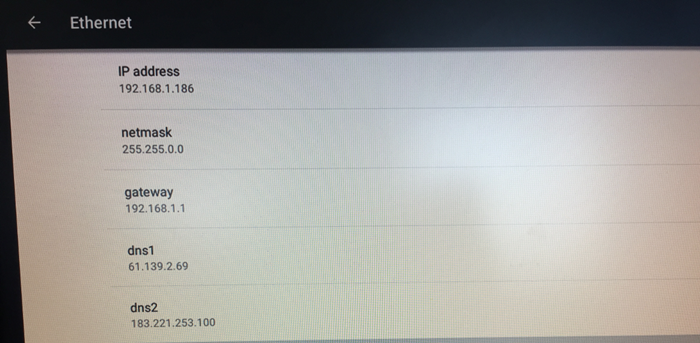 3. Setting IP address needs to be able to connect to the public network. It is normal that the set-top box or the TV's built-in browser can browse the web normally.
4. Enter the homepage of the IPTV APK, if there is a language option, press English to confirm and enter the main interface. On the main interface, press 111999 or up key (3 times) and down(3times) to enter the setting background.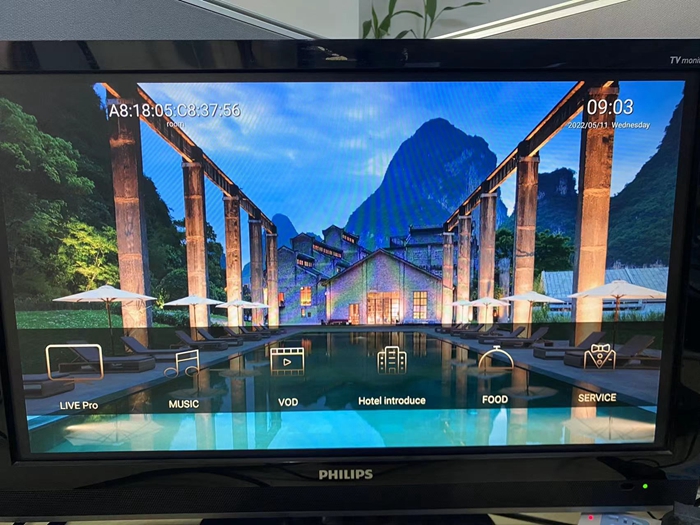 5. The background interface, as shown below, needs to fill in the server address and port.
The client's test server address is 114.55.200.76, port 18030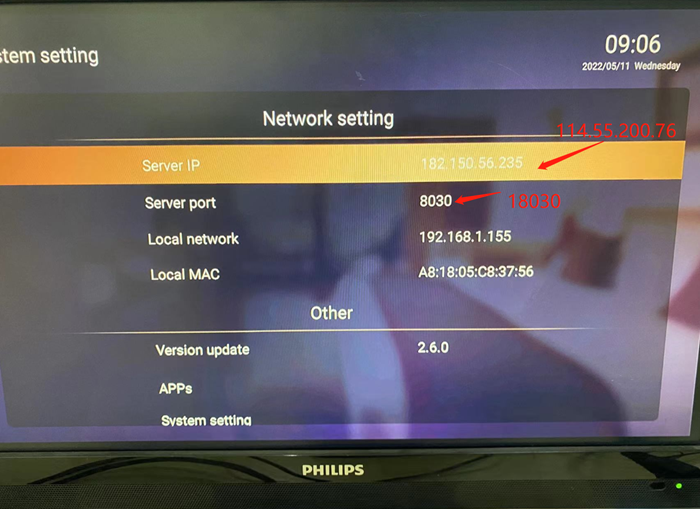 6. After configuration, return to the main interface, and the correct icon will be displayed. Indicates that the connection to the server is successful.
7. Contact us, configure the background live broadcast, and on-demand data, and provide testing.
IPTV Management:
Server Address: 182.150.56.235:8030/iptv2
User: admin
Password:1234569
Test target:
1. Turn on and off the Android set-top box or TV, whether the Android IPTV app can be turned on, and automatically enter the home page of the app.
2. Whether it can receive and play HLS stream normally. Live streams 1-5 are all HLS streams, channel1~4 are from servers in China, and the 5th channel is from servers in USA.
Based on different needs, Sighton provides you with a variety of IPTV solutions (including hardware and IPTV middleware) for dozens of TV to tens of thousands of users.