To create your own IPTV systems, there are many factors to consider. How can we choose a suitable solution for our project?

Factors:
1. Signal source
How many ways? HD or SD?
Program source from Encoder? or from the satellite signal with free or encrypted?
2. End users
The end user are smart TV / set-top boxes, Android mobile phones, or tablets?
How many users are there?
3. Application Envoirement
Is it for a hotel? community, hospital, or others
What corresponding functions are required
Does the hotel need to integrate PMS, and does the hospital need to integrate nurse calling?
These will require confirming many details before building to estimate the cost of the project.
In fact, terminals QTY and the total bitrate of the channels determine which server is needed. we can calculate CPU utilization based on them.
So we made 4 IPTV solutions for optional. If you want to quickly get a solution quotation and give feedback to the customer as soon as possible, this can help you.
IPTV solution 1
Connection: Source àIPTV separate serveràswitchàSTB

Application: 500pcs~10 000pcs endusers(Smart TV/STB or Anroid phone/Tablets)

IPTV Diagram: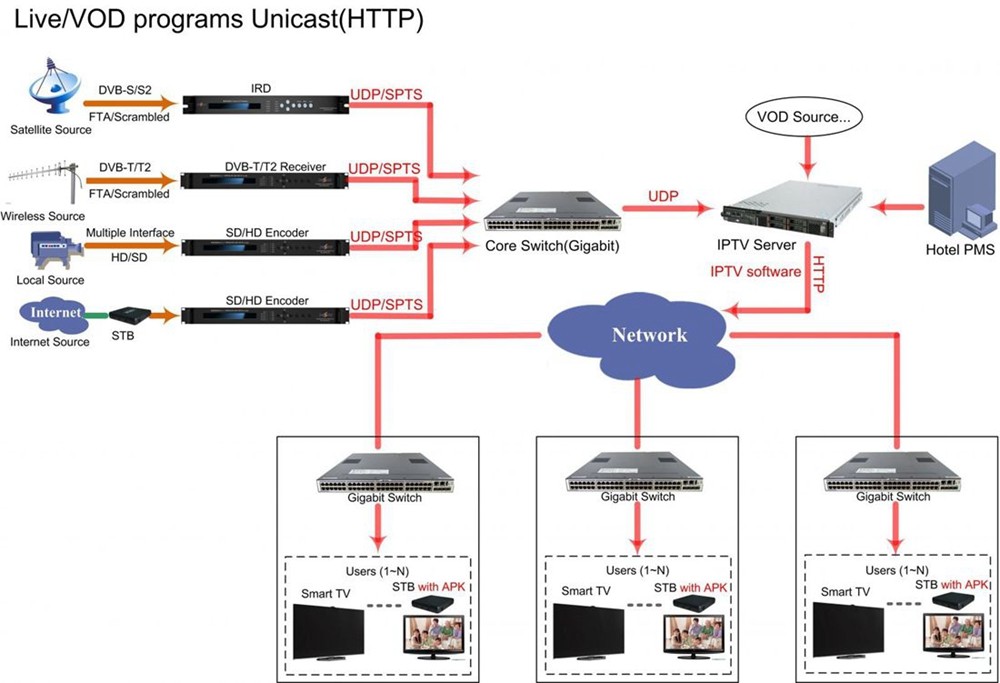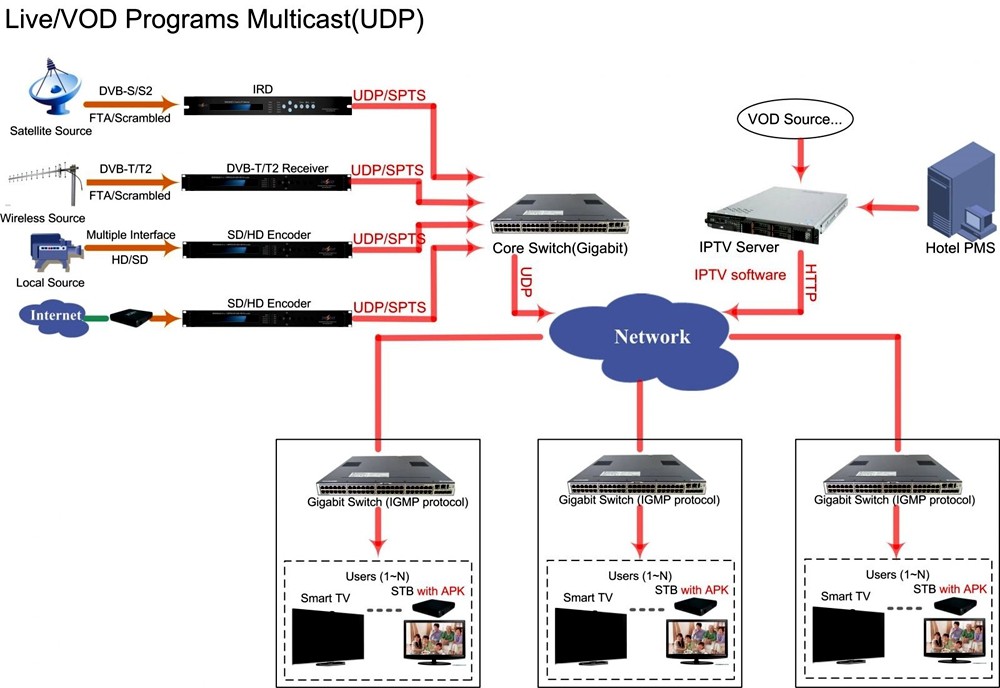 1. Support all IPTV functions, like LIVE,VOD, AD, Booting Video, and Welcome….
2..Can control all STB behavior, any
For more functions please visit the solution links
IPTV solution 2
1. Minimum cost without server and Middleware
2. only need one APK installed in STB;
Cannot control all STB behavior, once need to update STB APK, need to update one by one.
IPTV solution 3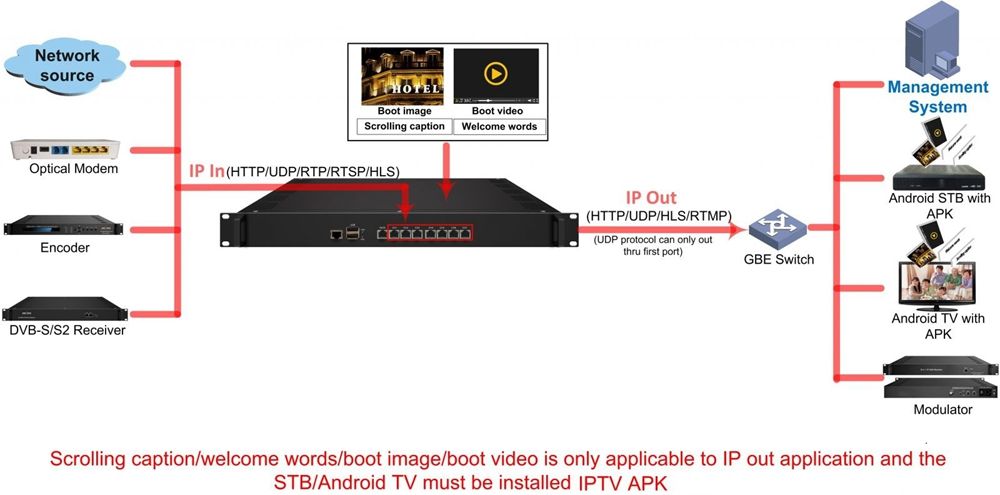 1. Support Live, AD, booting video
2. Support update it from STB
3. can realize program list from the management page
4. Cost-effective
Know more about 7100F, please visit the gateway server links
IPTV solution 4

1. Support live, VOD and AD, ordering services, hotel self-run video program, and so on
2. Multiple functions with cost-effective, no need for extra Server and Middleware
3. Can control STB behavior; can update it from STB; can realize program list from management page.
Know more about 7100I, please visit the gateway server links
Only can connect a maximum of 500 STB.
The cost of the IPTV Gateway Server (STGI-7100I)