OEM Welcome Interface: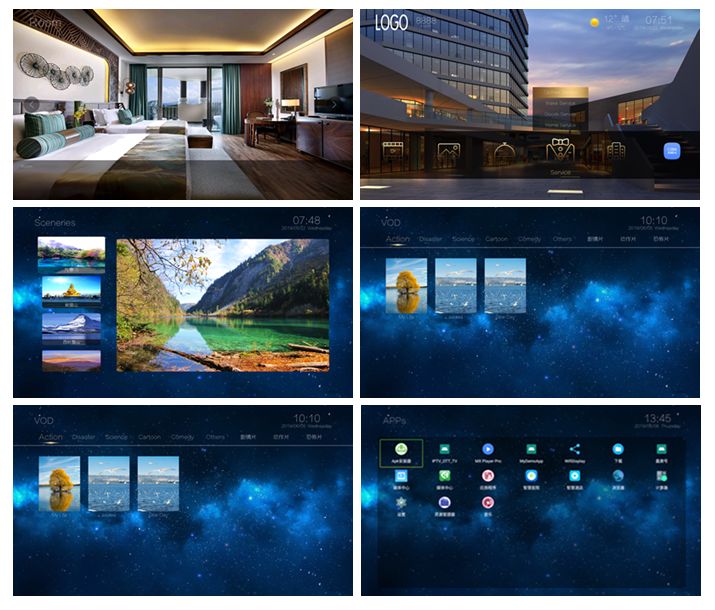 Advantages:
1. Live Channel/Playback
Support HD/SD cable channel, satellite channel, and hotel self-made channel broadcast
Support playback shifted live channel
100 programs,75*HD, 25*SD
2. VOD
Support up to 1080P/60Hz full HD video
Support hardware decoding, play HD videos smoothly
Support uploading all kinds of movie shows with multiple formats: mp4, Mkv, ts, etc.1.
3. Advertisement System—Value-added Services
For example, discounts in supermarkets, scrolling through pictures and text
Ad modes include booting ad, VOD ad, pictures and text ad, etc
4. CAS (Conditional Access System)
Our conditional access system gives the customer choice of overpaying channels that prevent unauthorized access.
5. PMS integration
Support IPTV system integrated with hotel PMS
6.Ch‍arging
For example, the administrator chooses some live programs or on-demand programs as paid programs
7. Music
upload music, play
8. Third-party APP
Clients can install third-party apps on the TV, like YouTube, Google, HBO, Netflix, etc as they want.
9. Emergency insertion
For example, if there is a sudden rainstorm, administrators stop the live programs and choose pictures, videos, text, and other forms to notice residents
10. Multi-authority management.
Multiple background management accounts
Assigned to administrators with different management rights
11. Terminal controllable, group management
For example, we can let the clients from group A only watch 5 channels live, group B can watch 100 channels live broadcasts, while C can watch 100 live broadcasts + VOD programs
12. Others
Page customization Choose personalized pages
Launch video customization on TV
Support multiple languages, accept-language customization
Support remote access server
Support online remote upgrade
Management System: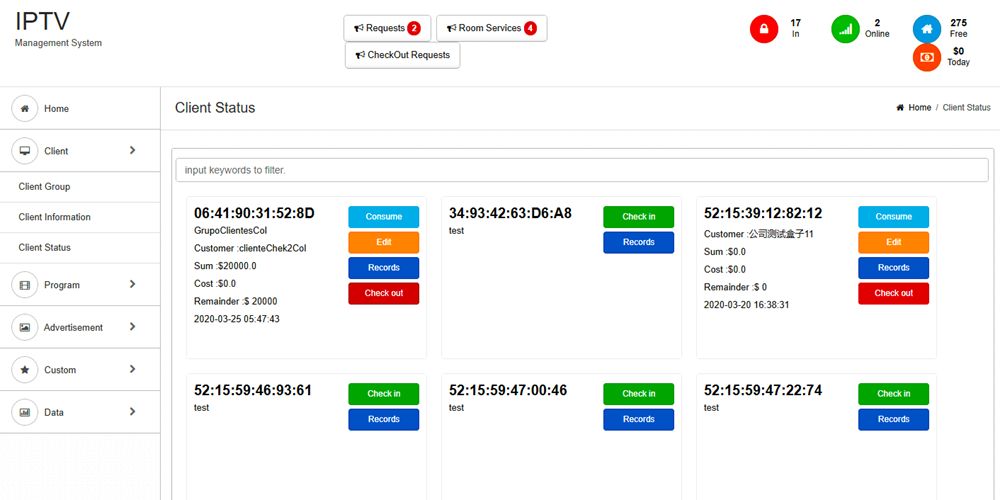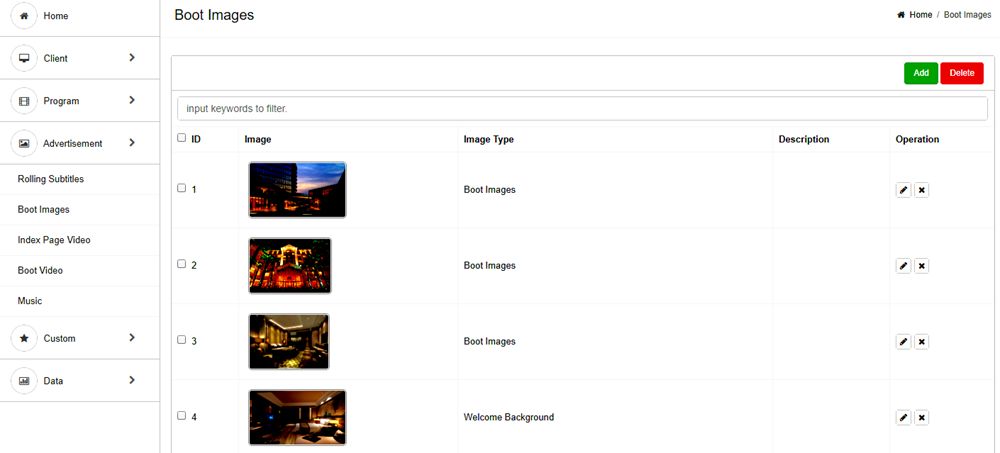 Economic IPTV Solution with 10 000 STB Terminal