Outline
OTT solution is used for broadcasting TV by transmitting streams over the internet or intranet. It's distributed by a service provider free or fee-based for either live TV or stored video. The available program signals flow downstream and viewers select the program they want by shifting the channels with a smartphone or tablet.
Nowadays, OTT is gaining widespread popularity, and it can provide more freedom, convenience, and empowerment to users, which gives a greater role to content providers to have a direct relationship with viewers. In this way, hospitals, schools, airports and other operators can increase their brand visibility and customer satisfaction by providing more multimedia services and more enjoyable experiences.
Click here to: Install and test OTT APP on Phones
Sighton's IPTV OTT Solutions provide you with a variety of solutions (including hardware and IPTV middleware)for dozens of guest rooms to tens of thousands of users:4kinds-of-best-IPTV-solutions
Working Principle
Advantages
Live Programs
Broadcasting HD/SD cable programs, satellite programs, and self-made programs
Support HTTP live protocol
VOD
Support up to 1080P/60Hz full HD video, Mass resource of VOD
Support MPEG2, MPEG4/H.264 decoding, terminals can be mobile phones and PCs
Support full-screen or small-window playback
Support pause, reset and fast forward function for VOD video
Classify movie files, convenient to select
Customization
Personalized functions and interface for hospitals, schools, airports, and other industries
Advertisement modes include booting ad, pictures and text ad, etc
System
Support remote upload and manage programs and movies on Web-based NMS
Support batch uploads video oversize file above 4GB.
English and Chinese are default languages, and also can develop other languages as you need
Functions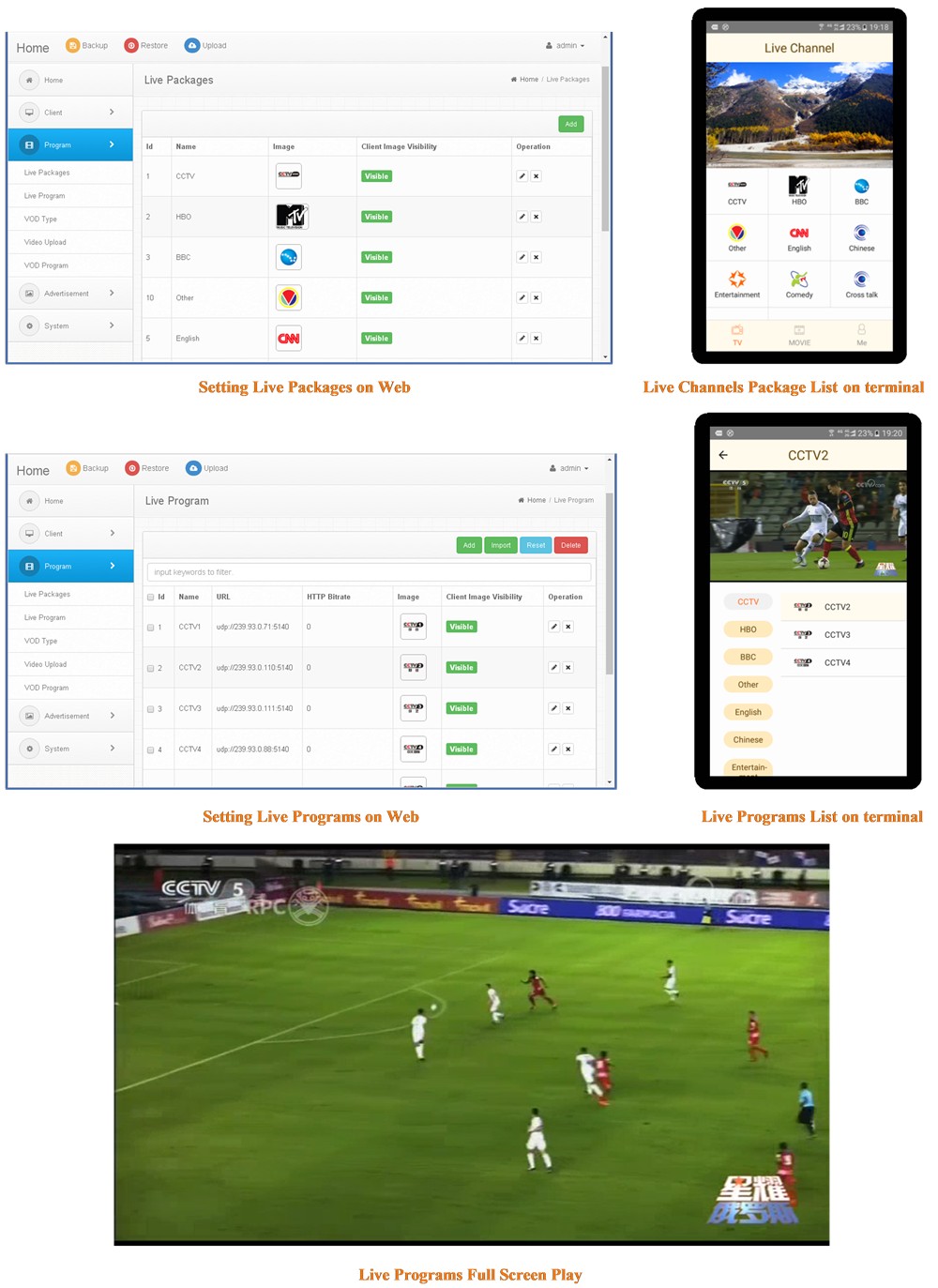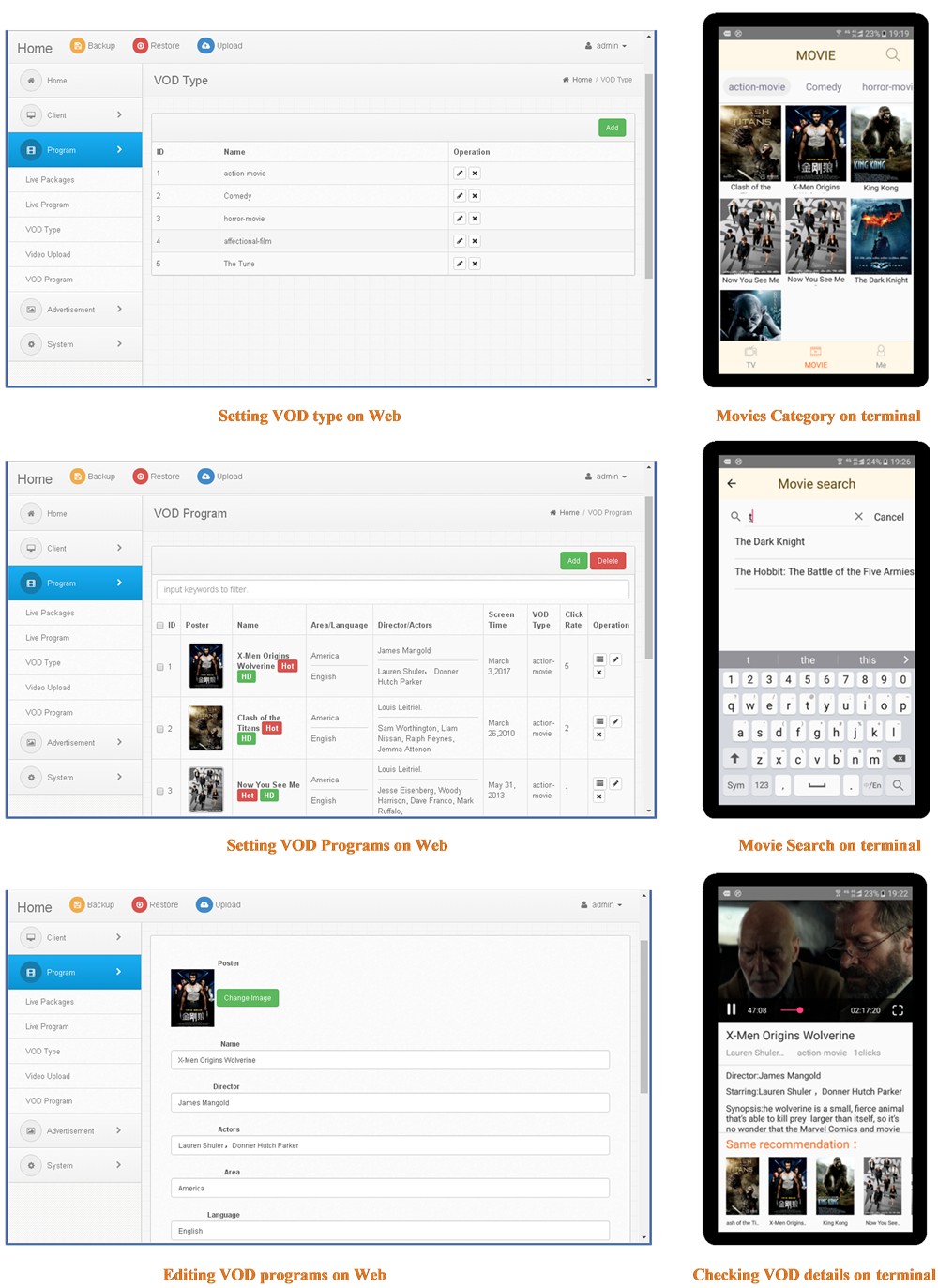 The OTT system can be widely used in hotels, coaches, bus stations, buses, cafes, bars, and airports…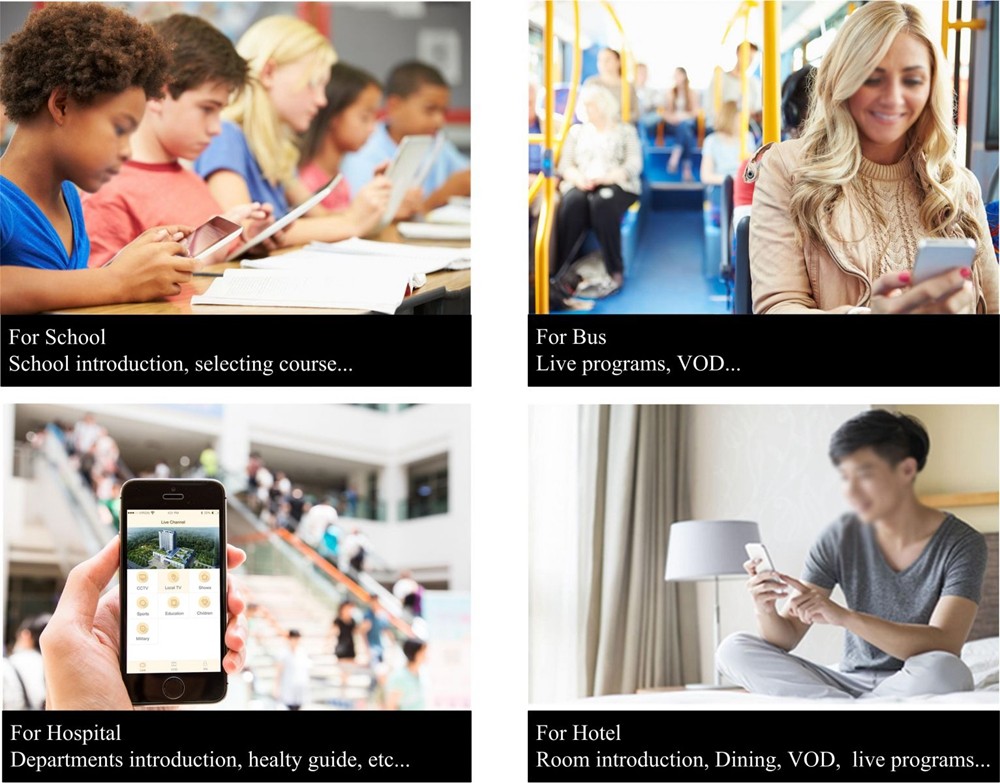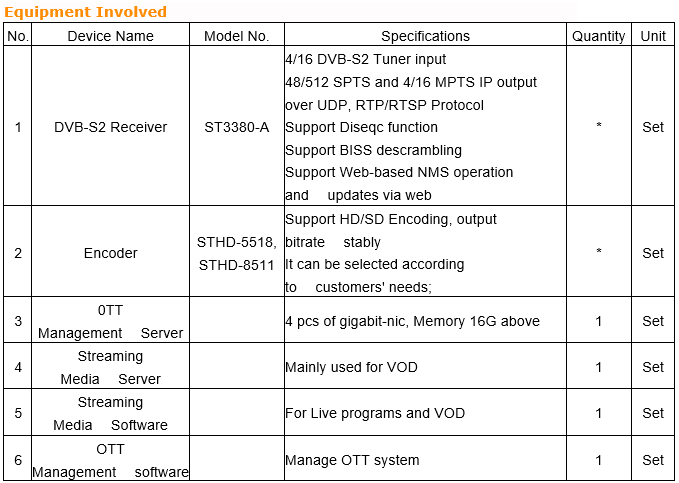 OTT Server Recommended configuration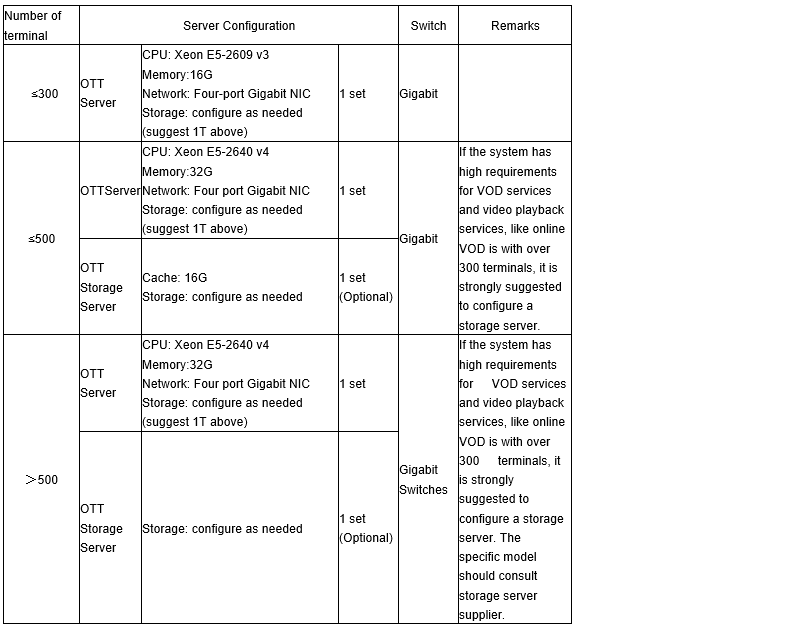 Operation steps for installing and testing OTT Video Apps