Product View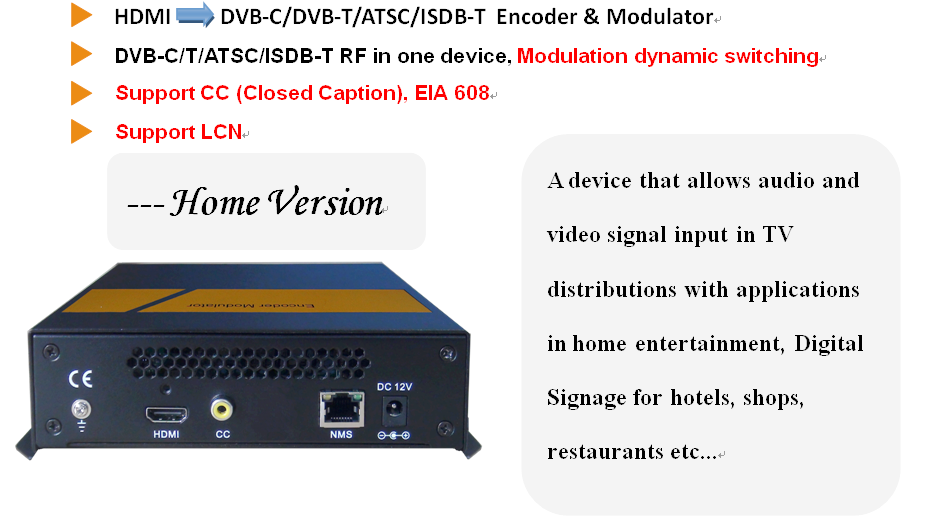 STHM-3320 HDMI rf modulator converts one HDMI video source into 1 HDTV Channel you can distribute and watch through the existing TV distribution box on All TVs. It is an all-in-one device integrating MPEG2 encoding and modulating. The HDMI to rf modulator is compatible with any HDMI HD video source, like STB, satellite receiver, closed-circuit television cameras, antenna, etc. The RF output signal is to be received by TVs or STBs etc. It is an ideal product to create your own TV channels over existing coaxial cable with an unlimited number of displays over any distance.
Delivers perfect, real-time, video quality & sound up to 1080p and closed captions, ideal for any Live and HDMI distribution applications in home entertainment, surveillance control, hotel Digital Signage, shops, casinos, stadiums, etc. Plug 'n Play HDMI Video Distribution system, installs in few minutes anywhere via WEB Remote Control, drives directly unlimited TVs with perfect quality at any distance, no other parts need.
Created for global customers, the HDMI modulators output RF with ISDB or QAM ATSC DVB -T for options, including all modulation standards in the world.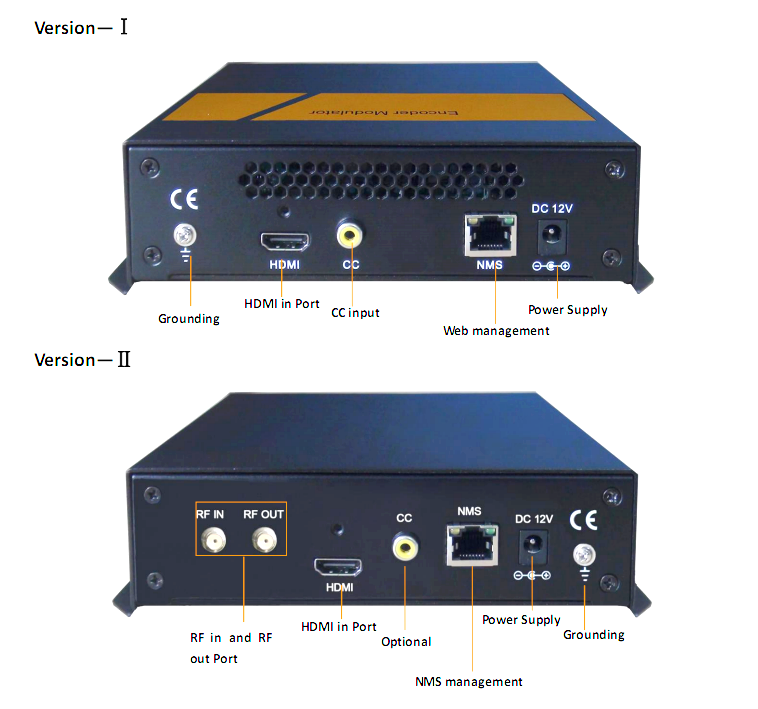 Features
MPEG2 video encoding, AC3 Audio encoding AC3

Support CC (closed captioning), input is CVBS - baseband video analog RCA input, it reads CC from the CVBS NTSC Analog line 21

Supports any HD source with the following video resolutions: 720p, 1080i, 1080p


Output RF with DVB T or DVB C, ATSC, and ISDB for options, including all modulation standards in the world.

Supports any CATV RF agile channels from 57-1000Mhz

Easy to install in just a few minutes anywhere, plug-play

10/100 Ethernet NMS port for control, setup, and monitoring
System Connection Chart

Technical Specifications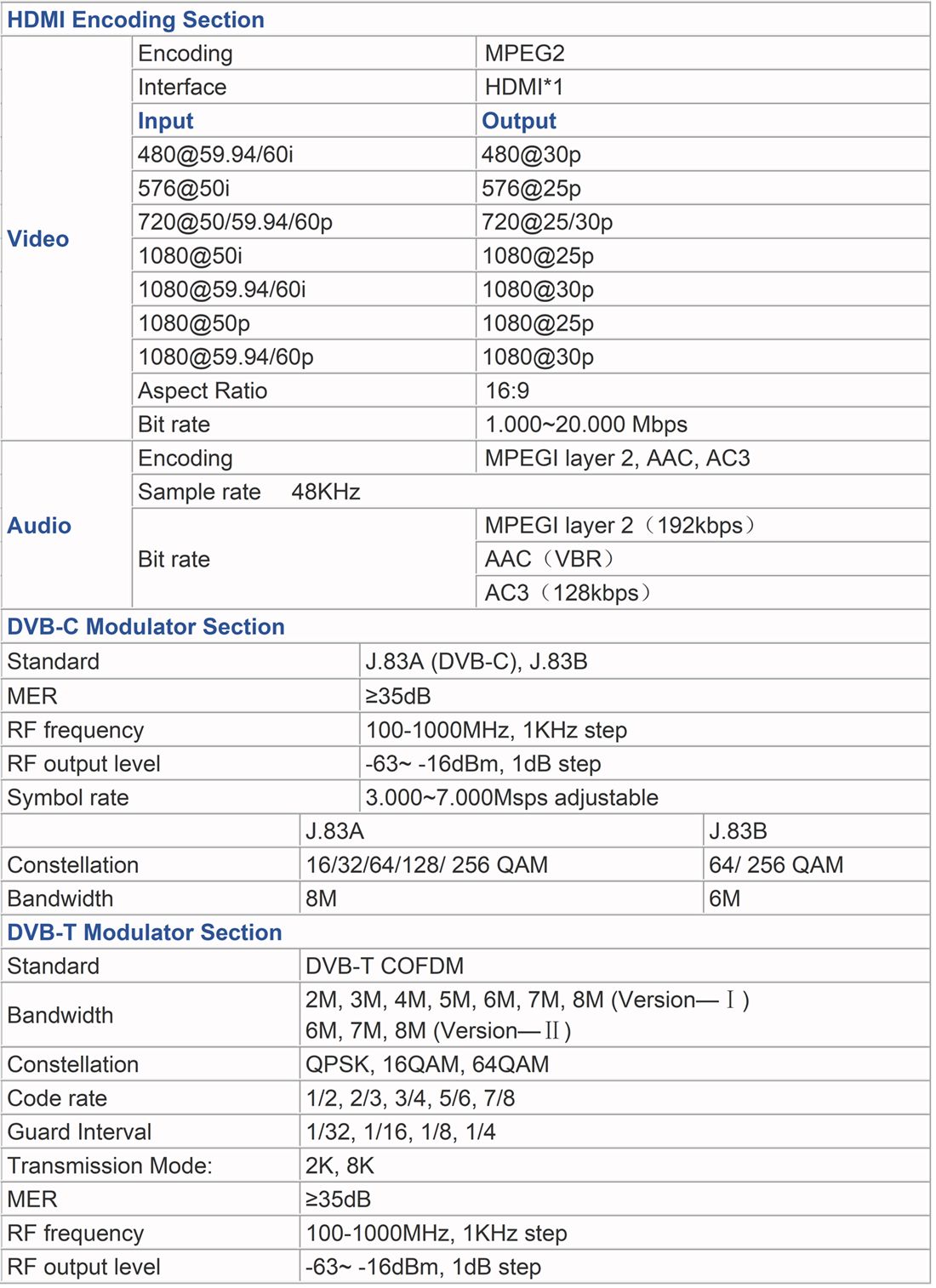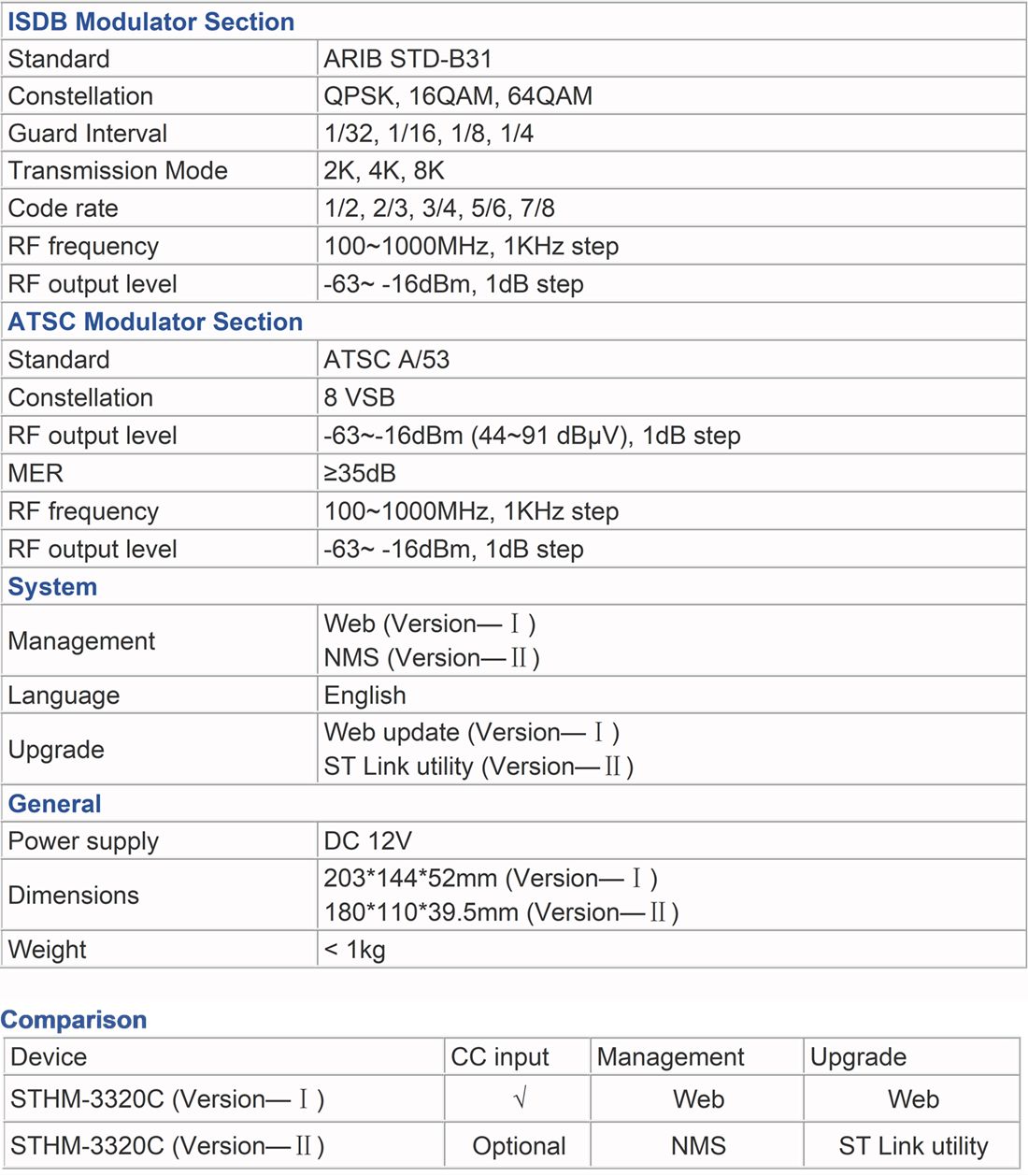 How to connect for installation?