Outline
L7520--NDI SRT Encoder is a highly embedded hardware for FHD SDI over IP required scenarios like IPTV, Video streaming, live broadcasting, tele-education, telemedicine etc., SRT transmission, point-to-point transmission. The SRT Encoder is based on the deeply embedded PCB board, it allows receiving the FHD video from SDI sources (3G/ HD/ SD), and line in audio from 3.5mm composite Jack (active sources required), using H.264/ H.265 video encoding, then send the streams over IP protocol like RTSP over UDP & TCP/ RTMP/ HTTP/ UDP Unicast Multicast/ ONVIF/ RTP/ HLS/ RTMPS/ SRT/ and also supports NDI transport protocol.
SDI to NDI encoder outputs real time video streams. Compare with the software encoder, the ndi converter hardware supply more steady, high quality full ndi live stream.
With high-performance processors and years of experience in the video processing industry, the encoders are available to receive the signal from SDI sources (up to 1080 60, blue ray supported, optional HDCP); then stably stream (push/ pull, support 1080P (default@30FPS) out) to video platforms like YouTube, Facebook, twitch, Wowza, vmix, OBS....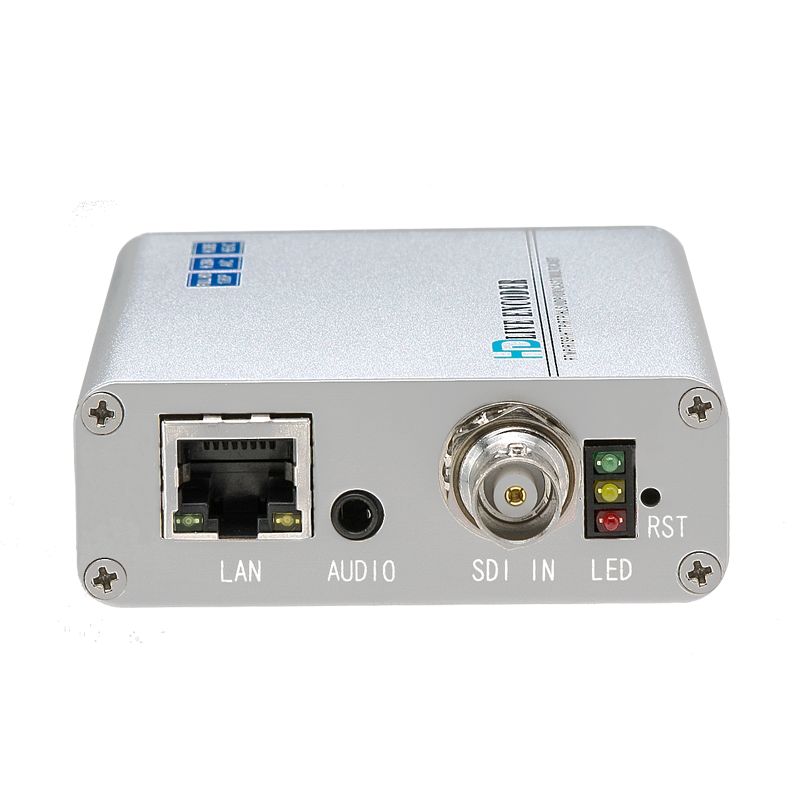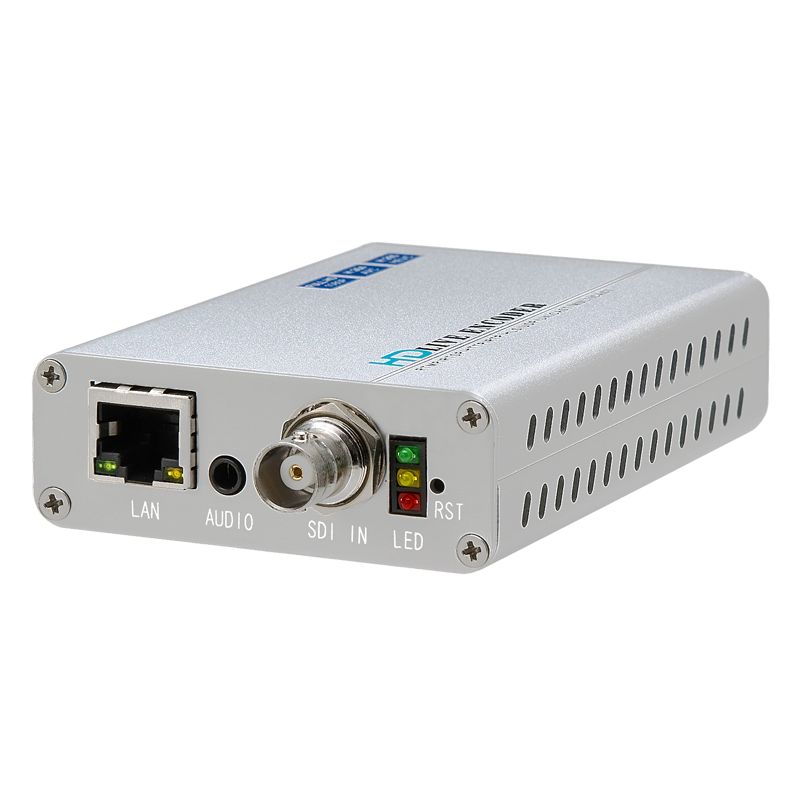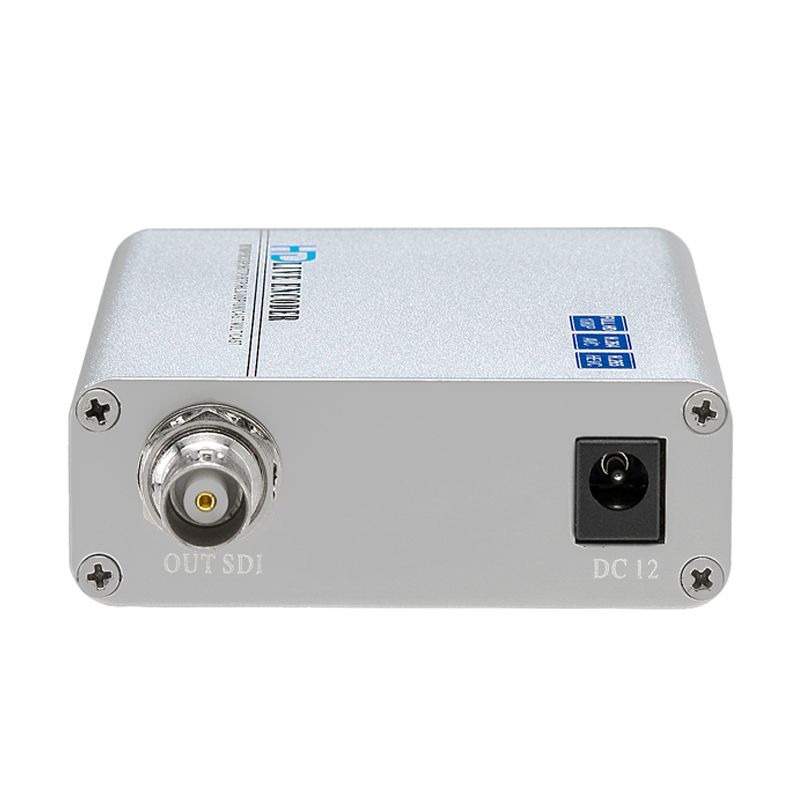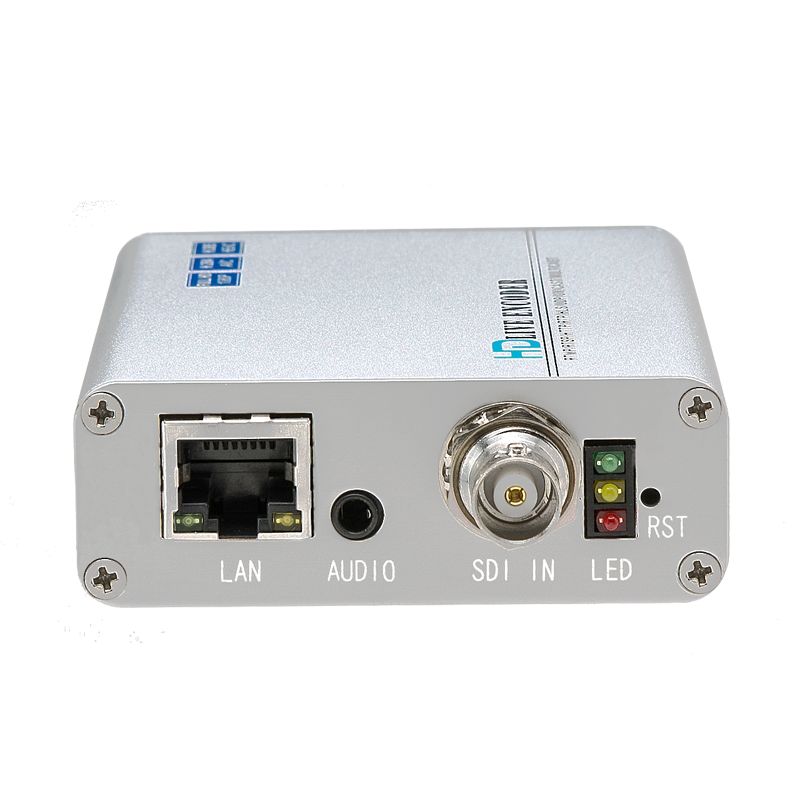 Features
Embedded hardware encoding

Support H.264 BASELINE PROFILE / MAIN PROFILE / HIGH PROFILE and HEVC Main profile

Support multiple devices display on a computer at the same time

Encoding levels: Level 1, Level 2, Level 3, Level 4, Level 5 ( The higher the level, the larger the code flow fluctuation ratio.)

Rate Control: CBR / VBR 16KBIT / S ~ 12MBIT / S

Supportfull-duplexgigabit Network

Support up to 720P, HD 1080P video input

Compatible with Wowza/FMS/RED5 streaming media server etc, works in with streaming media server to push the streaming, to achieve a live streaming

Support Main TS stream and the sub-TS stream use in different network protocols for transmission

Video packaging: A mode: FFMPEG, B mode: VLC

Supports streaming resolution custom output settings

Transmission: TCP, UDP

Support streaming add watermark (OSD), XY axis, the font can be set;

Support WEB access in Chinese/English, password changing, WAN remote management (WEB)

Support DHCP gaining IP automatically,support One-key recovery, upgrades, and remote maintenance

Image settings: contrast ratio, brightness, tones, saturation, noise detection, sharpness, filtering

Support build-in or external methods, support left and right sound channels, Support audio gain,be able to turn the volume individually

Support coding without video signal; Take effect immediately without the necessity to restart the device

Support one-press recovery for the default configuration
Technical Parameter