Outline
STHD-4515M network encoder (Network Encoder Processor) is an encoding device for IP broadcasting. It is equipped with 2/4/8/16/24 HDMI channel input with H.264/H.265 video encoding and LC-AAC or HE-AAC audio encoding. The signal source could be from STB, PC, TV etc. It can transfer the live program through the internet/LAN and gives IP out over UDP (Unicast/Multicast), SRT, RTSP, RTMP, HTTP, and HLS, and the output signals are to be received by PC, phone, and other mobile terminals. STHD-4515M lets you access your IP STB, PC or TV anywhere to watch your programs.
Features
2/4/8/16/24 HDMI input with 2/4/8/16/24 SPTS output (each encoder module, only supports SPTS, NO MPTS), max 24 HDMI inputs

HEVC/ H.265, MPEG 4 AVC/H.264 video encoding format

IP Output over UDP (Unicast/Multicast), SRT, RTSP, RTP, RTMP, HTTP and HLS

Support AC3 Pass-through(developing)

Support OSD (logo/QR Code/Caption) insertion (developing)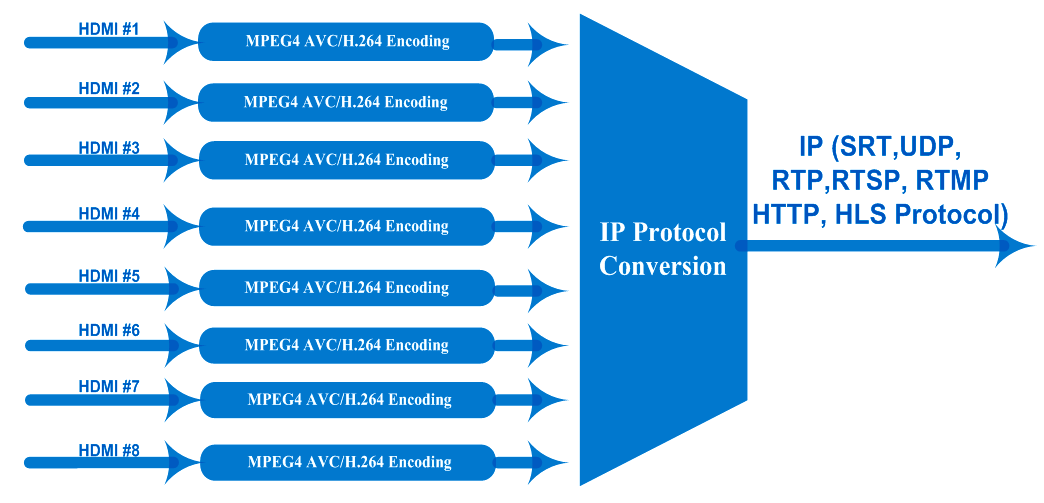 Technical Parameter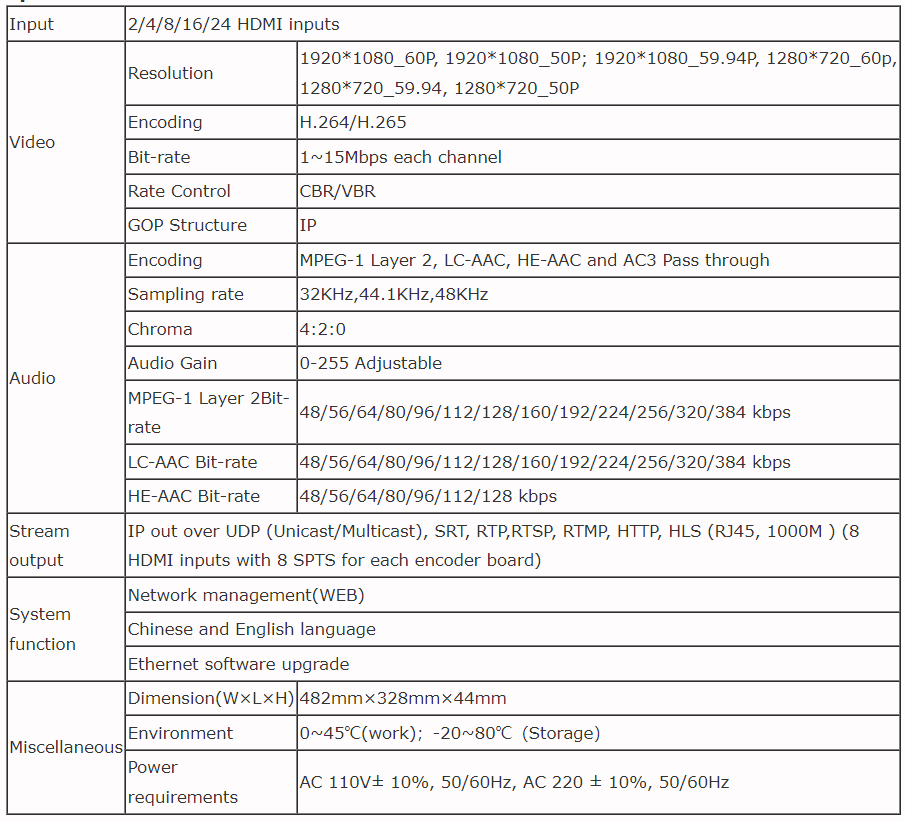 Click here to read more:

How to choose an encoder for different application scenarios?