Outline
STHD-4515B streaming encoder is a very professional HD video encoder. It has equipped with 4YPbPr/HDMI/CVBS(Prin) channels input supporting MPEG-2& MPEG-4 AVC/H.264 video encoding and DDAC3(2.0), MPEG4-AAC, MPEG2-AAC, MPEG1 Layer II audio encoding, and AC3(2.0/5.1/7.1) passthrough. It is also embedded with a 4CVBS port for CC(Closed Caption) only. To meet customers' various requirements, It is also equipped with 1ASI input, and output with 2ASI ports and1 one IP port.
The output IP of the hardware encoder is compatible with the live streaming platform and also works well with streaming software for live streaming. STHD-4515B is also widely used for digital video broadcast, it can supply high-quality video for broadcaster studios.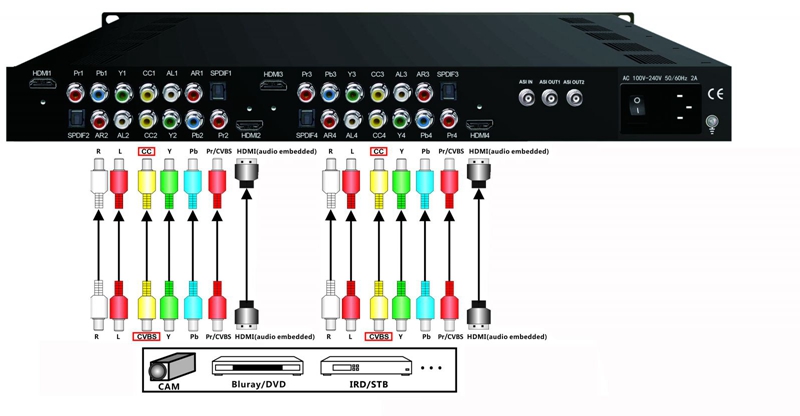 Features
MPEG2 HD & MPEG4 AVC H.264 HD video encoding

Support resolution downscale transform

DD AC3 (2.0), MPEG4-AAC, MPEG2-AAC, MPEG1 Layer II audio encoding

Support DD AC3 (2.0/5.1/7.1) passthrough (for HDMI interface only)

4* HDMI/YPbPr/CVBS(Pr in) or 2 channels in

1*ASI in for re-mux

Support CC (Closed Caption) EIA608, (from CVBS source only)

Support Low Delay

LCN (Logical Channel Number) support

LCD display, Remote control, and firmware

Web-based NMS management; Updates via web

Principle Chart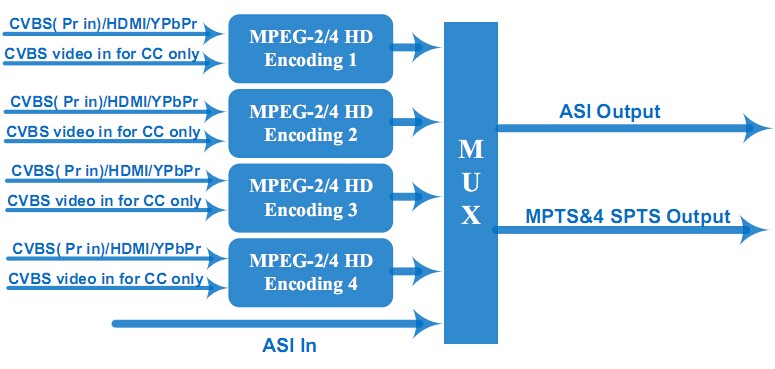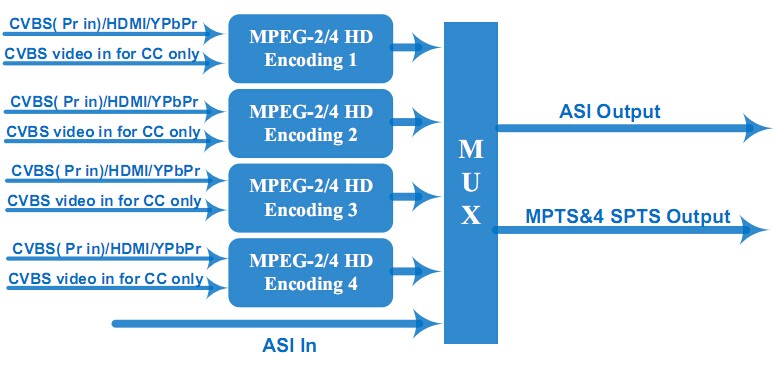 Technical Parameter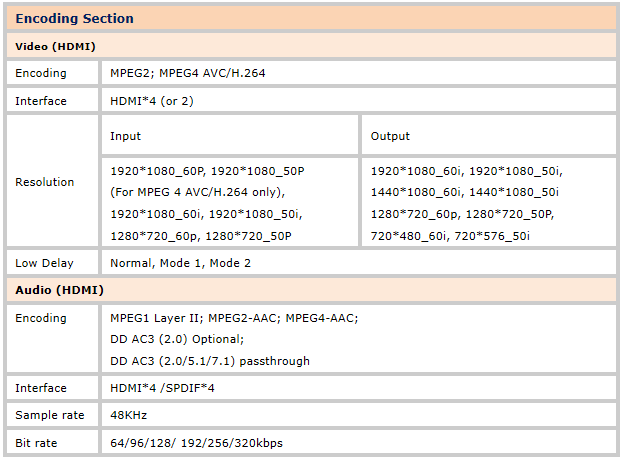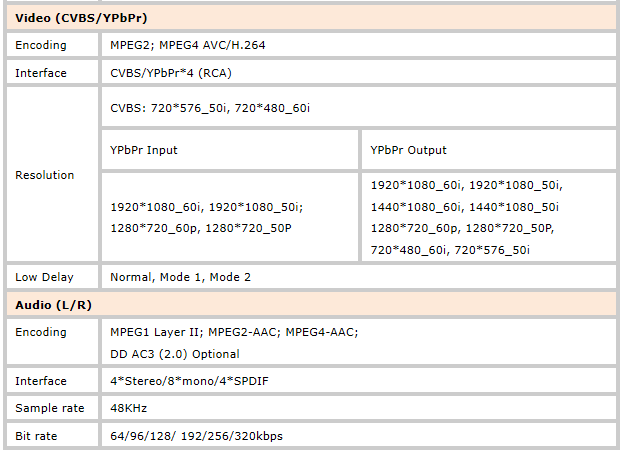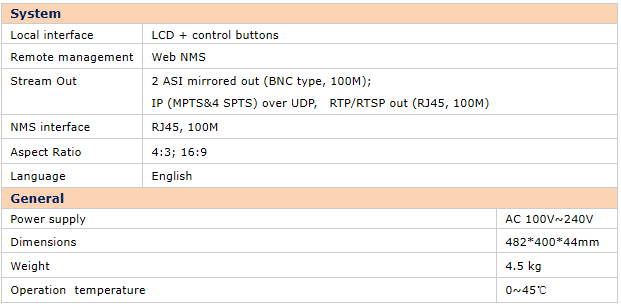 If you want to know---
Closed Captions vs Subtitles: Is There a Difference?
While video subtitles are intended for viewers who can't understand the language being spoken, captions are intended for viewers who can't hear the audio. Captions (which can refer to closed captions or open captions) include the dialogue as well as any other relevant audio. They are used to aid the hard of hearing by communicating all audio sounds including sound effects, speaker IDs, and other non-speech elements. For most video content, captions are required under United States law. Users can often change the visual display of captions, and their placement on the screen can move to prevent any obstruction of the visual images being presented.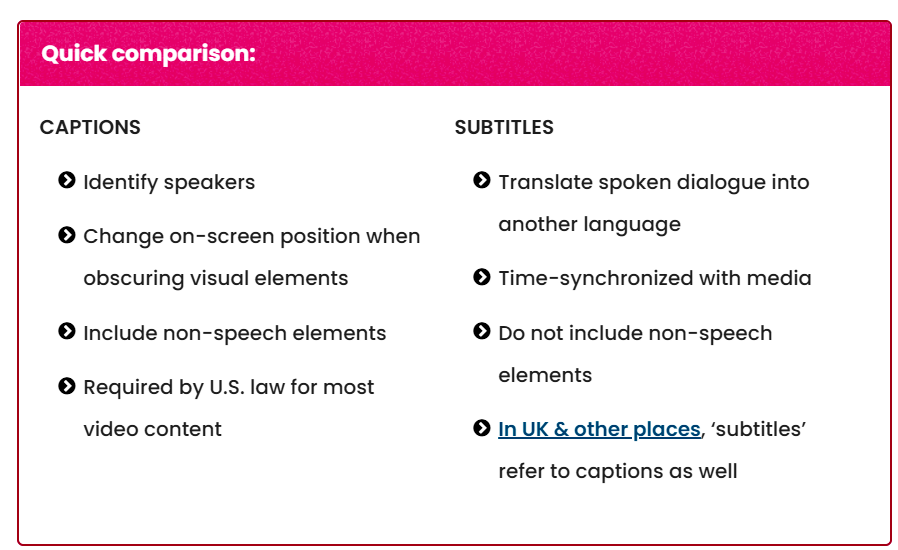 Video subtitles – often referred to as translations – are translated dialogue and don't include any sound effects. They are intended for viewers who can hear audio, but cannot understand the language. Users can usually select subtitles by clicking the same CC icon they would use to turn on captions. Although subtitles and closed captions have different intentions for use, they are both always synchronized with the media & (for the most part) give users the ability to toggle on/off.