Outline
STHD-8511 HDMI encoder is a professional high-integration device that includes encoding, and multiplexing. It supports 4/8/12/16/20/24 HDMI video source input and 1000M IP output(MPTS and SPTS output) with live streaming. In conclusion, The HDMI live stream encoder highly integrated and cost-effective design makes the HDMI encoder widely used in varieties of digital distribution systems such as cable TV digital head-end, digital TV broadcasting, etc.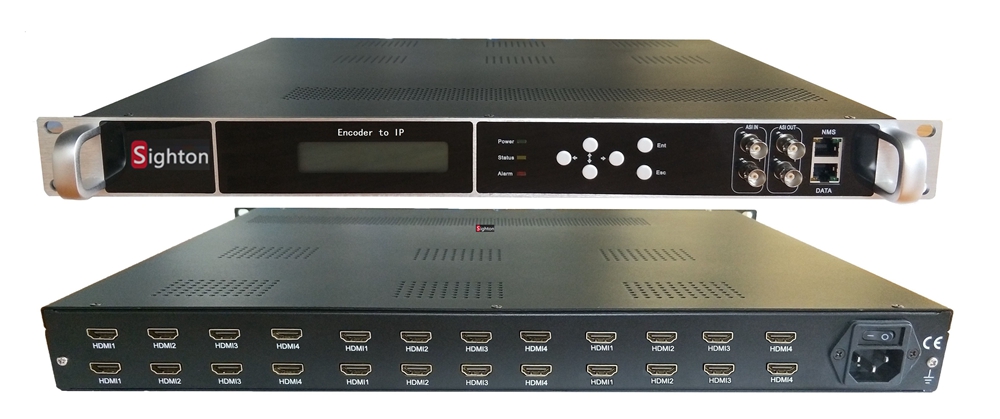 Features
1. Support LCD / keyboard operating, and network management multi HDMI streaming input, MPEG-4 AVC/H.264 Video encoding
2.4/8/12/16/20/24×HDMI inputs with 4/8/12/16/20/24 SPTS and 1 MPTS output, IP streaming output over UDP and RTP protocol
3.2 ASI inputs
4.2 ASI Independent output (optional) as a copy of 1MPTS
5. Support the "Null PKT Filter" function
6. Support PID Remapping/ PCR accurate adjusting
7. LCD、key function
8. Control via web management, and easy updates via web
9. Support QR code, LOGO, and closed caption insertion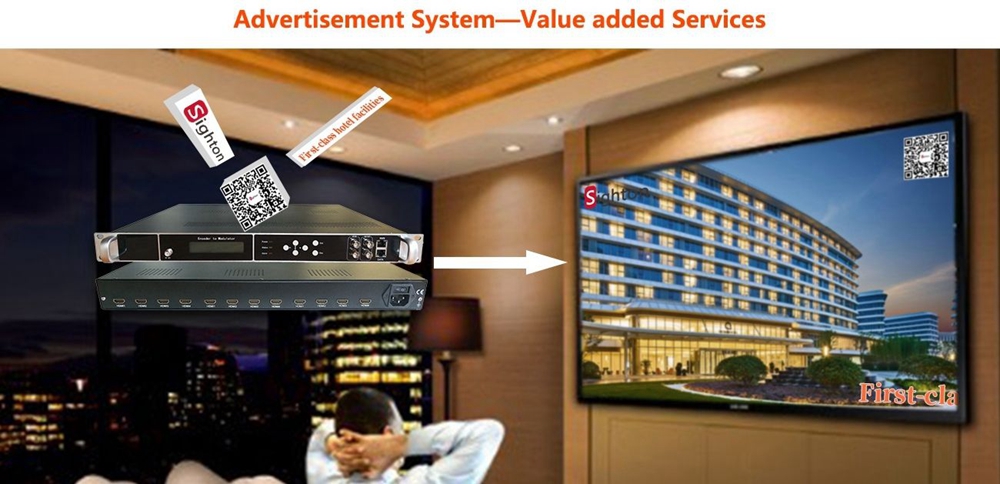 Principle Chart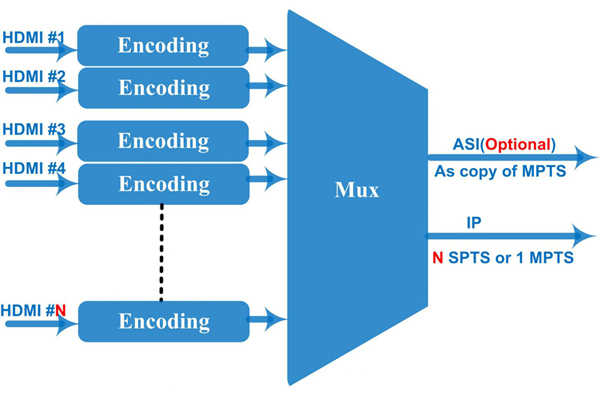 Technical Parameter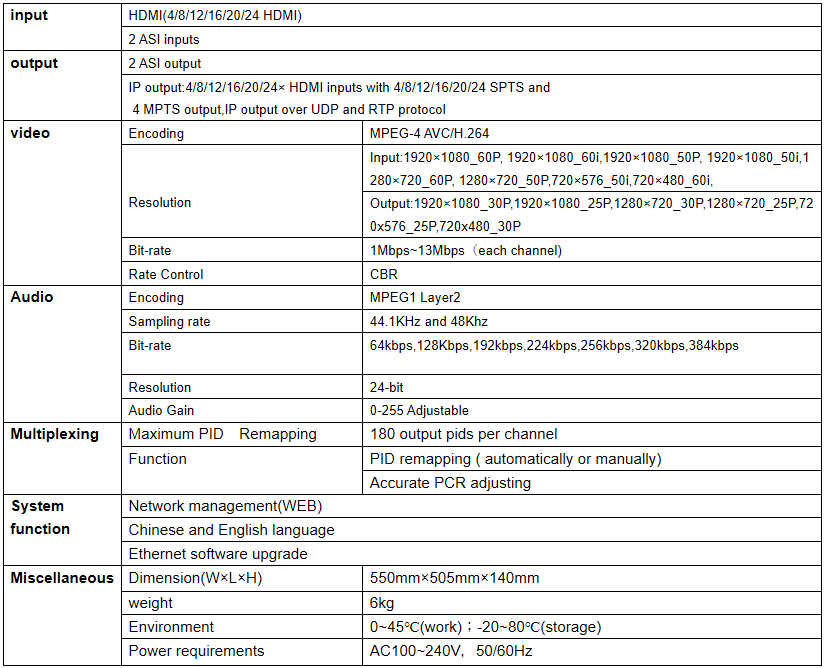 Devices-Recommend
| | |
| --- | --- |
| If you need HEVC H.265 or MPEG2 Encoding, 4K Resolution: | Not only need HDMI to IP, but also need RF as Output: |
| | |
If you want to know---
How to record IP streams through TS Reader?
Please download "TSReader Retail" from my dropbox space:
https://www.dropbox.com/s/x2z8or3eygfod5f/TSReader%20Retail.zip
Then set up TS Reader, its password is "mpeg4u".
Run TS reader and select source for different source types as below:
*File.dll: if the source is a TS file on your disk;
*UDPUnicast.dll: if the source is IP stream via Unicast;
*UDPMulticast.dll: if the source is IP stream via Multicast;
Note: please connect the PC to the Data port of our equipment while analyzing its IP
output stream. Multicast mode is suggested because this mode is simpler.
Use menu: [Record] -> [Record Mux] to record current stream into a file.
#Note: Problem playing multicast UDP streams
If you can not find the stream, please try the following steps:
1. Check if IP output is enabled on the source device;
2. Multicast address is suggested, but please use a direct connection between the source and PC to
avoid switch/router setting issues.
3. Disable the firewall on the computer;
4. Disable the wireless network adapter;
5. Restart the computer;
6. Run TS Reader again