Outline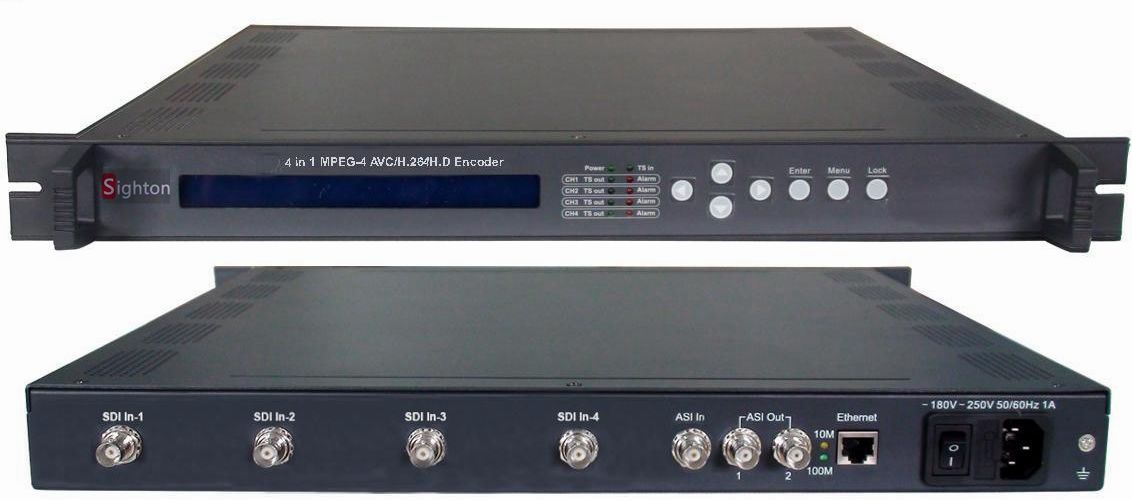 STHD-5514 4-in-1 MPEG-4 AVC/H.264 SDI to IP encoder support audio & video encoding and multiplexing. It can receive 4 SDI signal sources from cameras or HD players as input &1 ASI input, and supporting MPEG4 AVC H264 High Profile code format. The video encoders can multiplex the ASI input TS with the 8 encoded programs SPTS to generate an MPTS output with the inserted PSI/SI information. The SDI encoder output ASI and IP streaming.
In conclusion, its high integration and cost-effective design make this device widely used in a variety of digital distribution systems such as CATV digital head-end, satellite, and terrestrial digital TV, etc.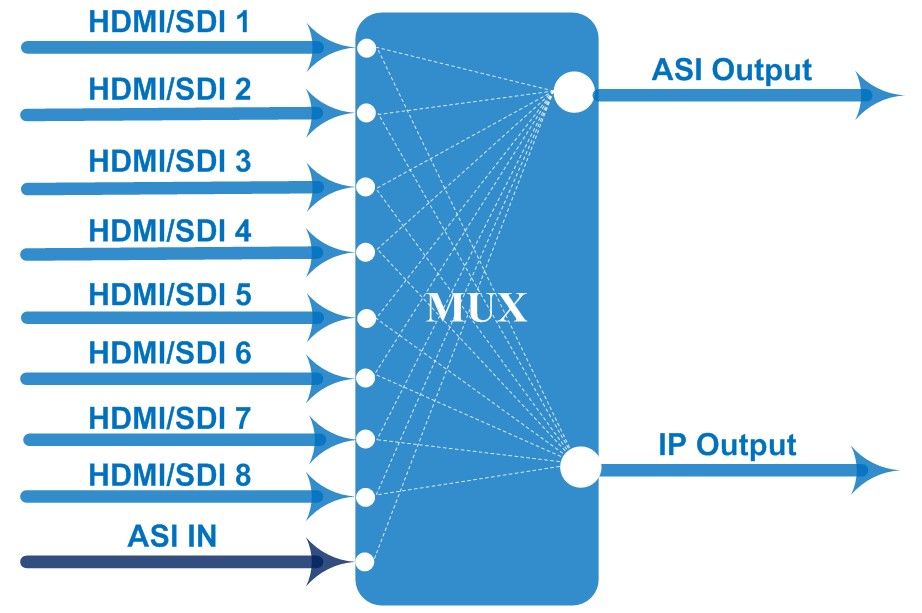 Features
•Support 4SDI/8SDI channels input & 1 ASI Input
•Support H.264/AVC High Profile Level 4.0 video encoding
•Audio: MPEG1 Layer 2 (HE-AAC V2/AAC-LC optional)
•Support PSI/SI editing and inserting
•Support VBR/CBR video encoding
•Support MPTS or 8 SPTS UDP IP Output
•Support IP null packet filter
•Real-time output bit-rate monitoring
•LCD / keyboard and SNMP control
•Update SDI Encoder through NMS port
Technical Parameter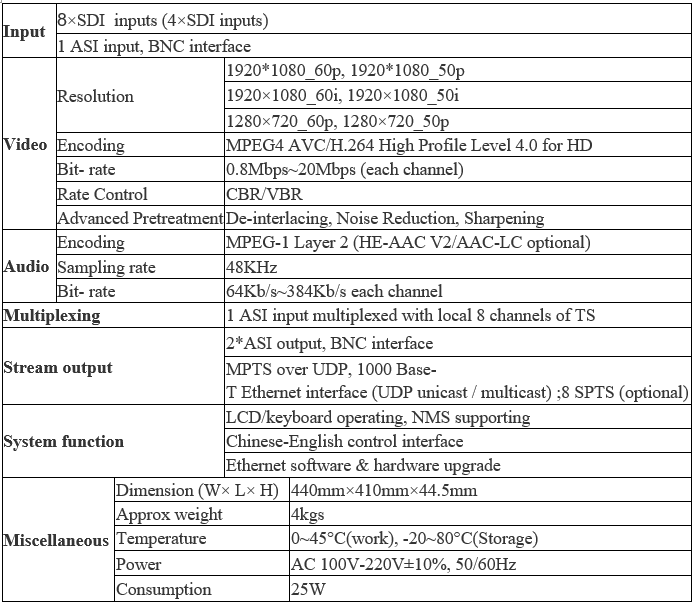 If you want to know---
How to play the IP stream from the encoder through VLC?
To play the IP stream with UDP protocol by VLC media player, please according to steps below:
1) Connect PC to NMS port of encoder directly(not over any router/switch), open its IP output
by using multicast address(e.g. 224.2.2.2:1001);

2) Move the NMS cable from the NMS port to the Data port on the encoder;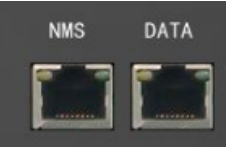 3) Try to use a VLC media player to play the multicast stream from the encoder(e.g. URL address in
VLC is UDP://@224.2.2.2:1001). Menu path in VLC is [media] -> [open network stream] ->
[network] -> [network protocol] <Ctrl+N>, enter the playing address here.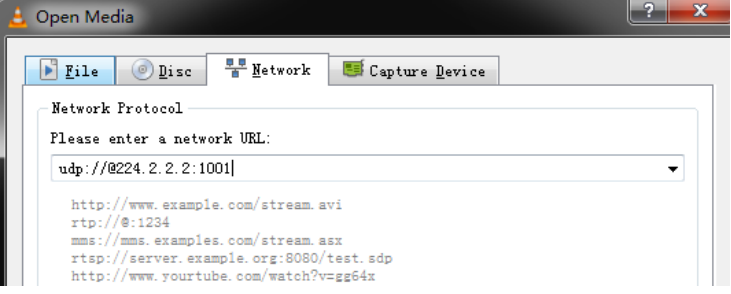 4) If you can't get the video from step 3, please download Wireshark by Google and set up it, then
use it to monitor the Data port of the encoder to see if there is an IP packet(see picture below).
5) If you can get IP stream from the Data port of the encoder by VLC, then please check if the encoder
the setting is providing output programs, or refer to the note below.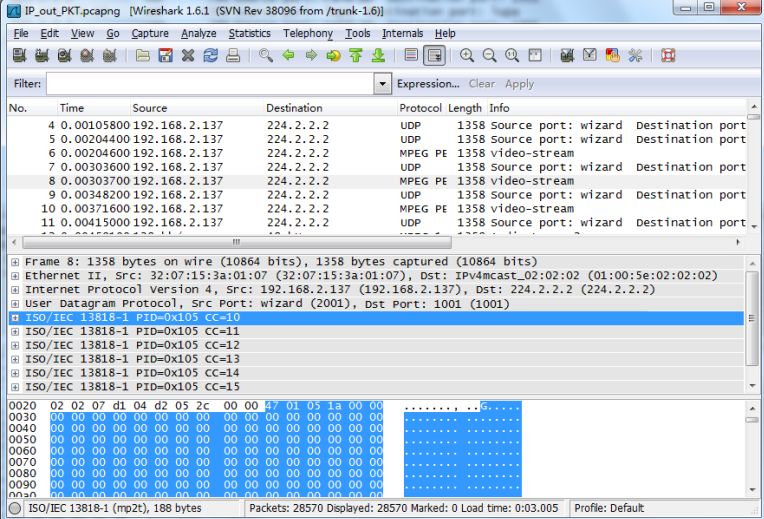 Note:
data port to Giga switch or computer with Giga card.
1) Check if IP output is enabled on the source device;
2) Multicast address is suggested, but please use a direct connection between the source and PC
to avoid switch/router setting issues.
3) Disable the firewall on the computer;
4) Disable the wireless network adapter;
5) Restart the computer;
6) Run the VLC player again.
VLC can be downloaded from http://www.videolan.org/

Wireshark can be downloaded from http://www.wireshark.org/download.htm